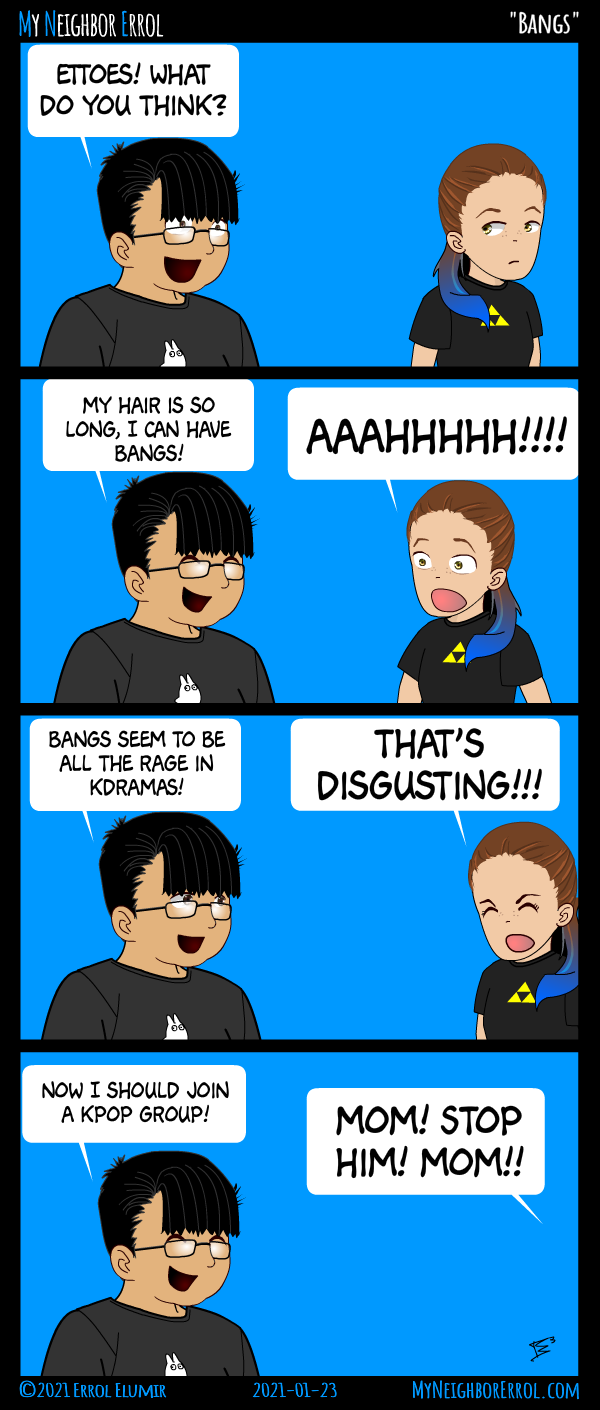 I really got to do something with this hair.
↓ Transcript
Errol appears with bangs

Panel 1 -
Errol: Ettoes! What do you think?

Panel 2 -
Errol: My hair is so long, I can have bangs!
Ekko: AAAHHHHH!!!!

Panel 3 -
Errol: Bangs seem to be all the rage in Kdramas!
Ekko: THAT'S DISGUSTING!!!

Panel 4 -
Errol: Now I should join a Kpop group!
Ekko: MOM! STOP HIM! MOM!!