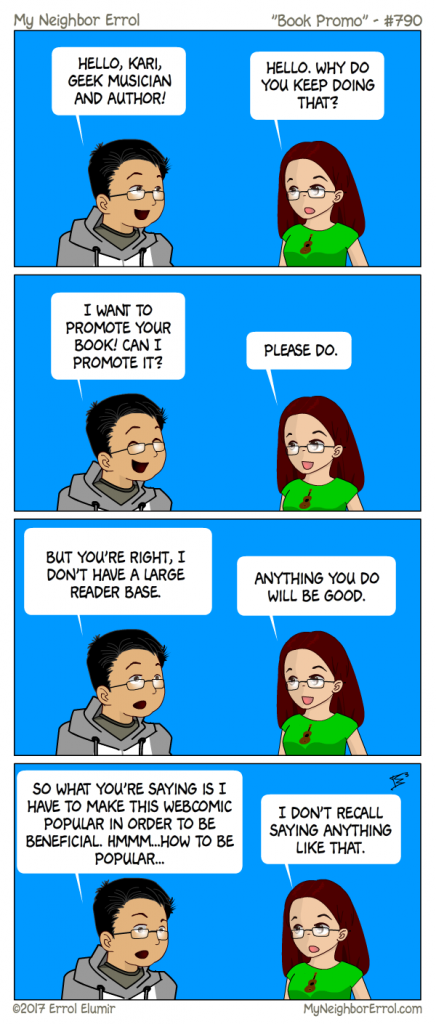 Ok folks, I need to be popular.
But I don't know how. Do you guys know how? I have no idea. I haven't tried to be popular with MNE, but I want to help out Kari, so I am going to figure out how.
Possibly. I dunno, the webcomic community looks difficult to navigate. Actually, I have no idea. I don't even know if there is one.