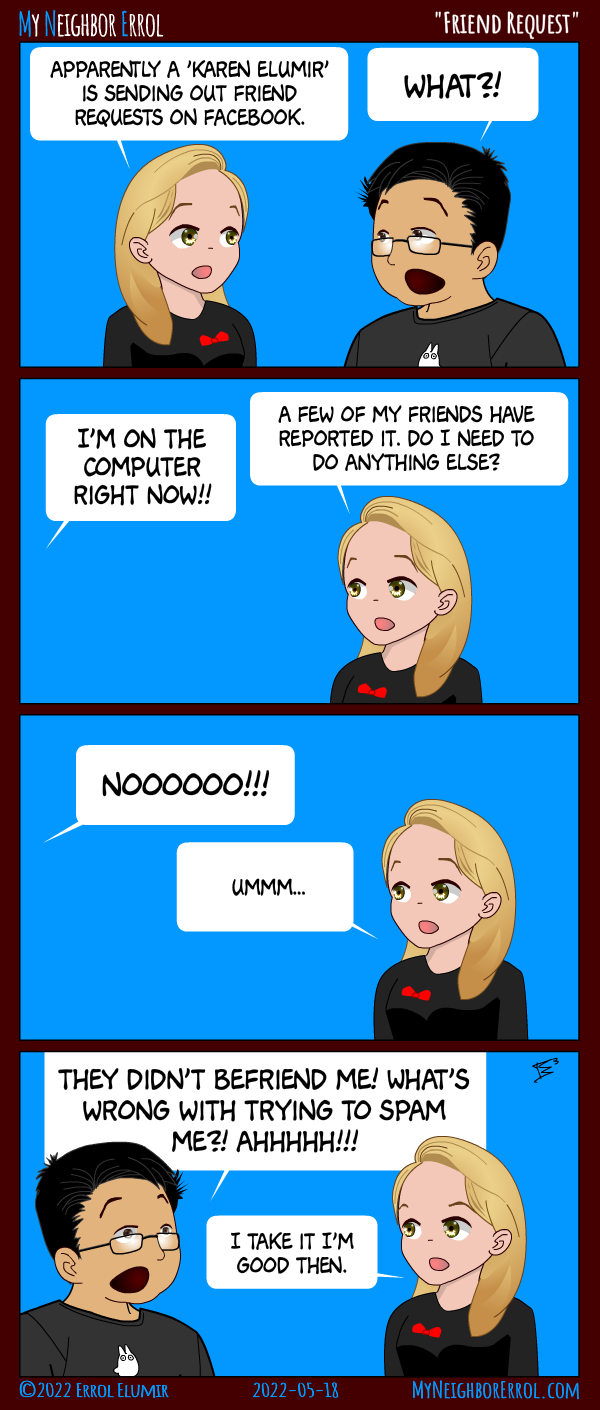 I tried so hard to find this person too. *sigh*
↓ Transcript
Panel 1 -
Keren: Apparently, a 'Karen Elumir' is sending out friend requests on Facebook.
Errol: What?!

Panel 2 -
Errol: I'm on the computer right now!!
Keren: A few of my friends have reported it. Do I need to do anything else?

Panel 3 -
Errol: NOOOOOO!!!
Keren: Umm...

Panel 4 -
Errol: THEY DIDN'T BEFRIEND ME! WHAT"S WRONG WITH TRYING TO SPAM ME?! AHHHH!!!
Keren: I take it I'm good then.