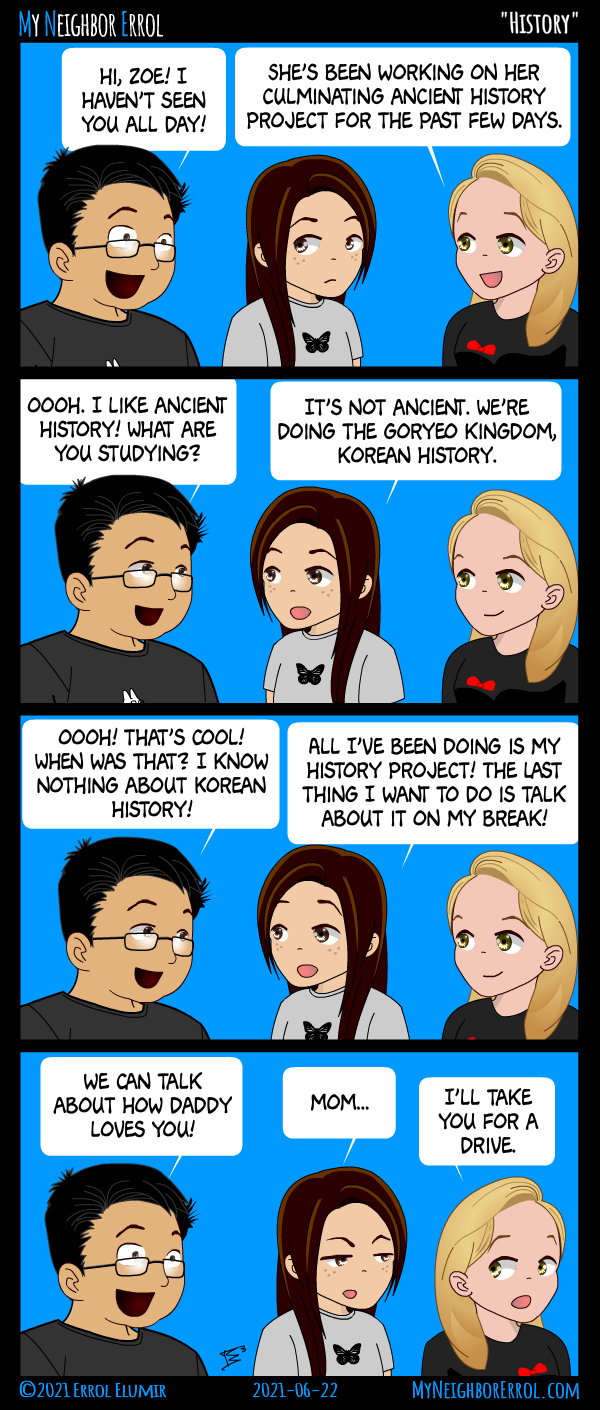 The Goryeo kingdom was before the Joseon kingdom in Korean history. Most of the historical K-dramas are about the Joseon kingdom. I'm sure you were all interested in knowing that.
↓ Transcript
Panel 1 -
Errol: Hi, Zoe! I haven't seen you all day!
Keren: She's been working on her culminating ancient history project for the past few days.

Panel 2 -
Errol: Oooh. I like ancient history! What are you studying?
Zoe: It's not ancient. We're doing the Goryeo Kingdom, Korean History.

Panel 3 -
Errol: Oooh! That's cool! When was that? I know nothing about Korean history!
Zoe: All I've been doing is my history project! The last thing I want to do is talk about it on my break!

Panel 4 -
Errol: We can talk about how daddy loves you!
Zoe: Mom...
Keren: I'll take you for a drive.