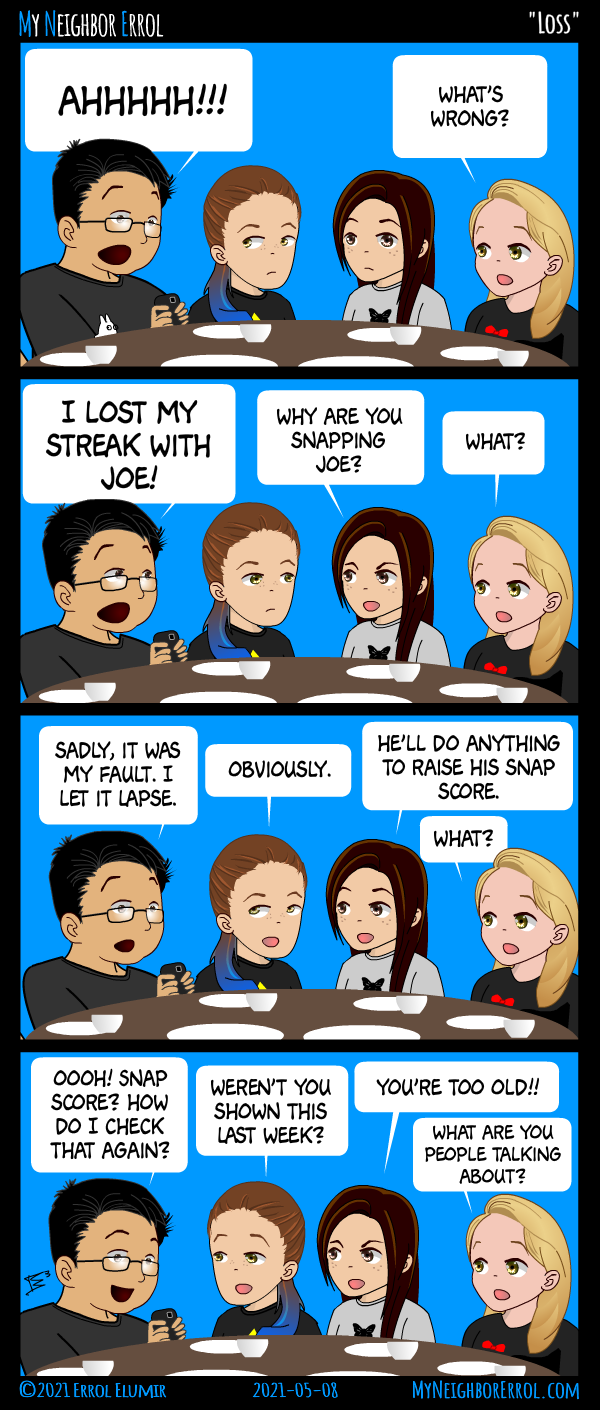 Seriously, the whole point of me being in Snapchat is because of streaks!
↓ Transcript
Panel 1 -
Errol: AHHHHH!!!
Keren: What's wrong?

Panel 2 -
Errol: I LOST MY STREAK WITH JOE!
Zoe: Why are you snapping Joe?
Keren: What?

Panel 3 -
Errol: Sadly, it was my fault. I let it lapse.
Ekko: Obviously.
Zoe: He'll do anything to raise his snap score.
Keren: What?

Panel 4 -
Errol: Oooh! Snap score? How do I check that again?
Ekko: Weren't you shown this last week?
Zoe: You're too old!!
Keren: What are you people talking about?