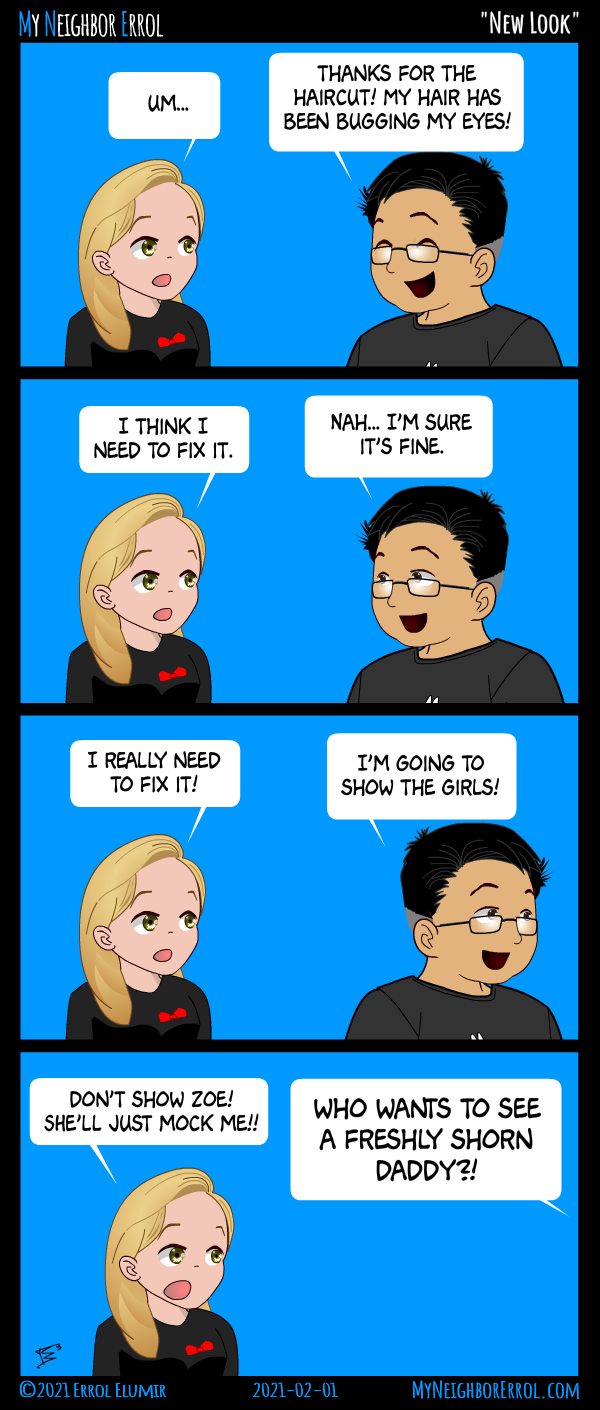 There was so much hair cut off. I don't even know when the last time was when I got it cut. All the remnants of the bleach was gone with it. Sadness.
Oh, and it seems I've had this title before. Darn it.
↓ Transcript
Panel 1 -
Keren: Um...
Errol: Thanks for the haircut! My hair has been bugging my eyes!

Panel 2 -
Keren: I think I need to fix it.
Errol: Nah...I'm sure it's fine.

Panel 3 -
Keren: I really need to fix it!
Errol: I'm going to show the girls!

Panel 4 -
Keren: Don't show Zoe! She'll just mock me!!
Errol (offscreen): Who wants to see a freshly shorn daddy!