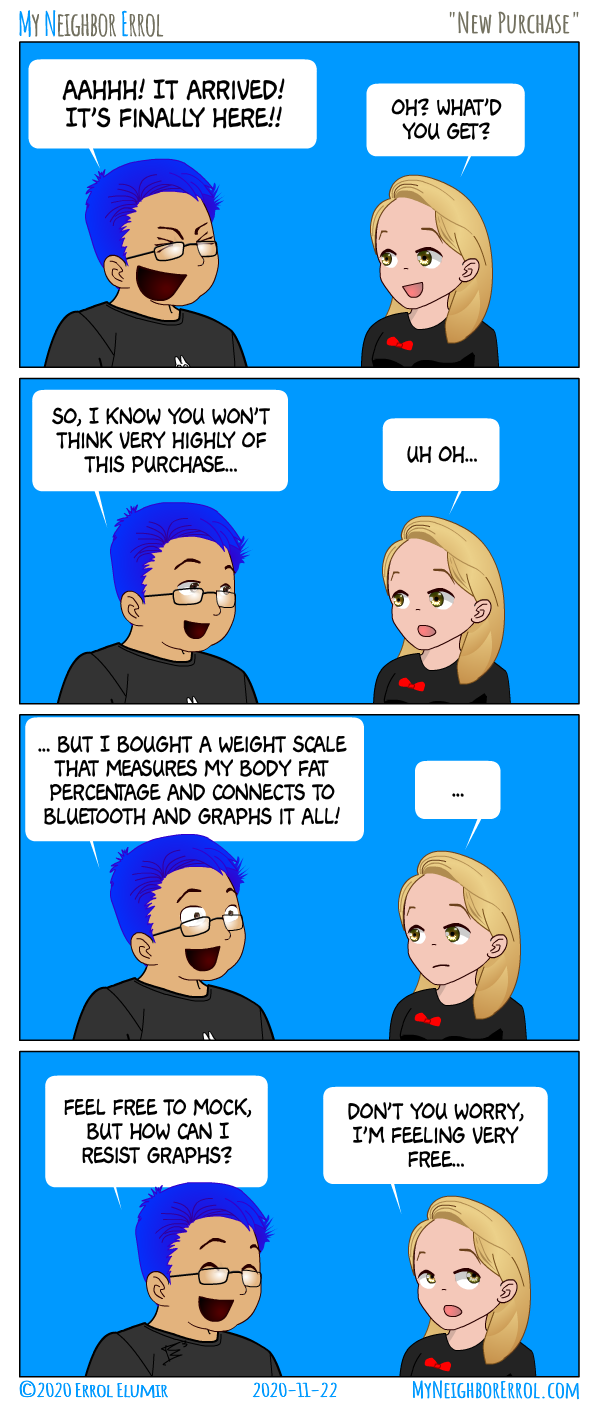 It's great! I look forward to weighing myself just so I can have more plot points on my graph!
↓ Transcript
Panel 1 -
Errol: AAHHH! IT ARRIVED! IT'S FINALLY HERE!!
Keren: Oh? What'd you get?

Panel 2 -
Errol: So, I know you won't think very highly of this purchase...
Keren: Uh oh...

Panel 3 -
Errol: ...but I bought a weight scale that measure my body fat percentage and connects to bluetooth and graphs it all!
Keren: ...

Panel 4 -
Errol: Feel free to mock, but how can I resist graphs?
Keren: Don't you worry, I'm feeling very free...