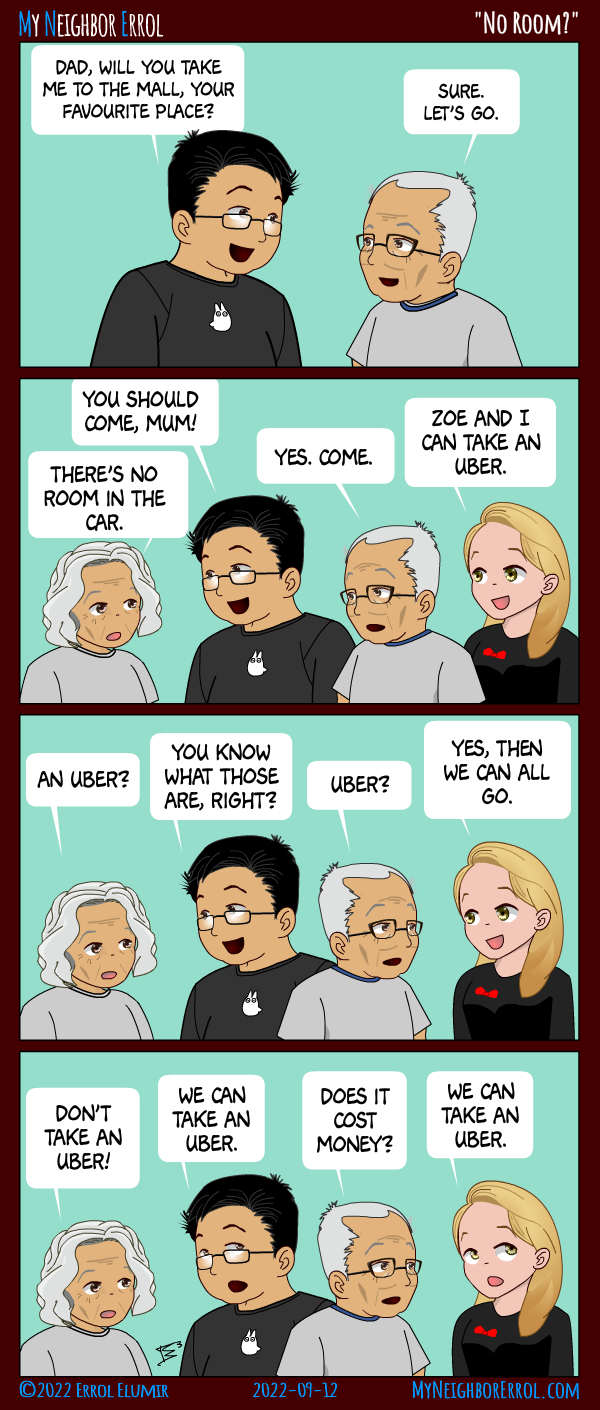 Hmm, my social settings may be broken. Don't know if these will be published out to the social platforms.
↓ Transcript
Panel 1 -
Errol: Dad, will you take me to the mall, your favourite place?
Lolo: Sure. Let's go.

Panel 2 -
Errol: You should come, mum!
Lola: There's no room in the car.
Lolo: Yes. Come.
Keren: Zoe and I can take an Uber.

Panel 3 -
Lola: An Uber?
Errol: You know what those are, right?
Lolo: Uber?
Keren: Yes, then we can all go.

Panel 4 -
Lola: Don't take an Uber!
Errol: We can take an Uber.
Lolo: Does it cost money?
Keren: We can take an Uber.