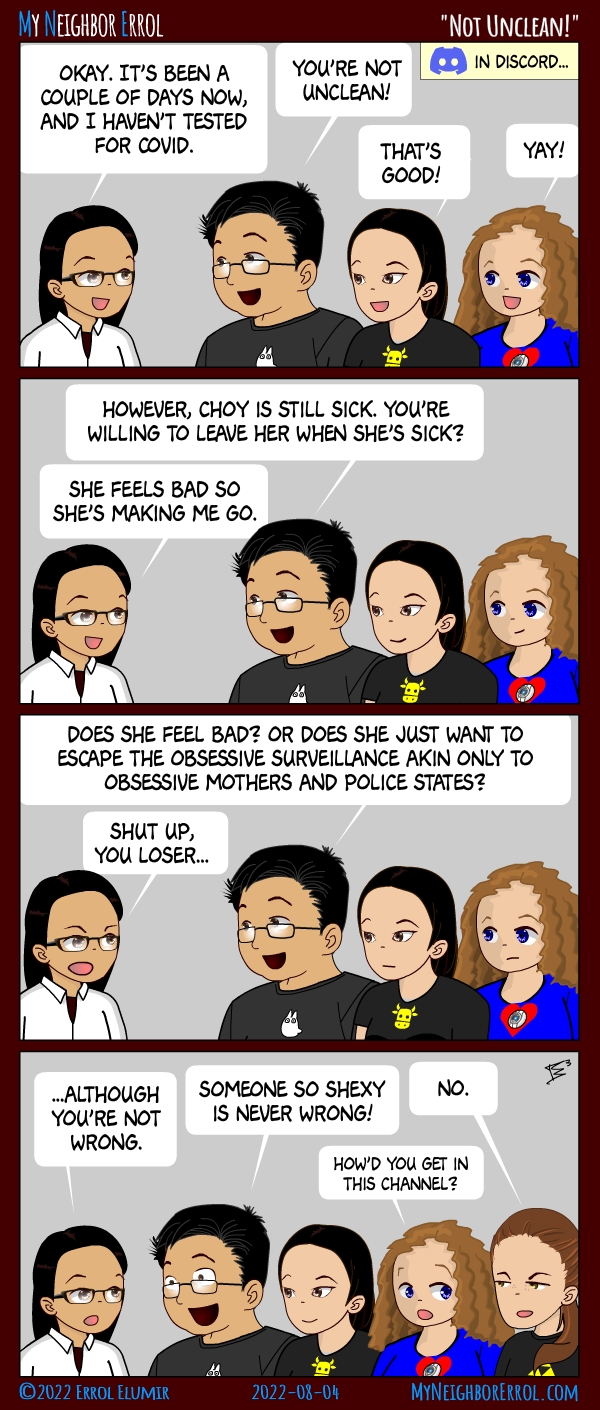 We finally are making private channels in discord to discuss these things. As opposed to a million DMs where I can't find anything. Since Ekko wasn't on this trip, she wasn't in the channel. Poor leetle Aytchoes! I missed her!
↓ Transcript
Panel 1 [In Discord] -
Leezet: Okay. It's been a couple of day snow, and I haven't tested for COVID.
Errol: You're not unclean!
Margaux: That's goodd!
Manpans: Yay!

Panel 2 -
Errol: However, Choy is still sick. You're willing to leave her when she's sick?
Leezet: She feels bad so she's making me go.

Panel 3 -
Errol: Does she feel bad? Or does she just want to escape the obsessive surveillance akin only to obsessive mothers and police states?
Leezet: Shut up, you loser...

Panel 4 -
Leezet: ...although, you're not wrong.
Errol: Someone so shexy is never wrong!
Ekko: No.
Manpans: How'd you get in this channel?