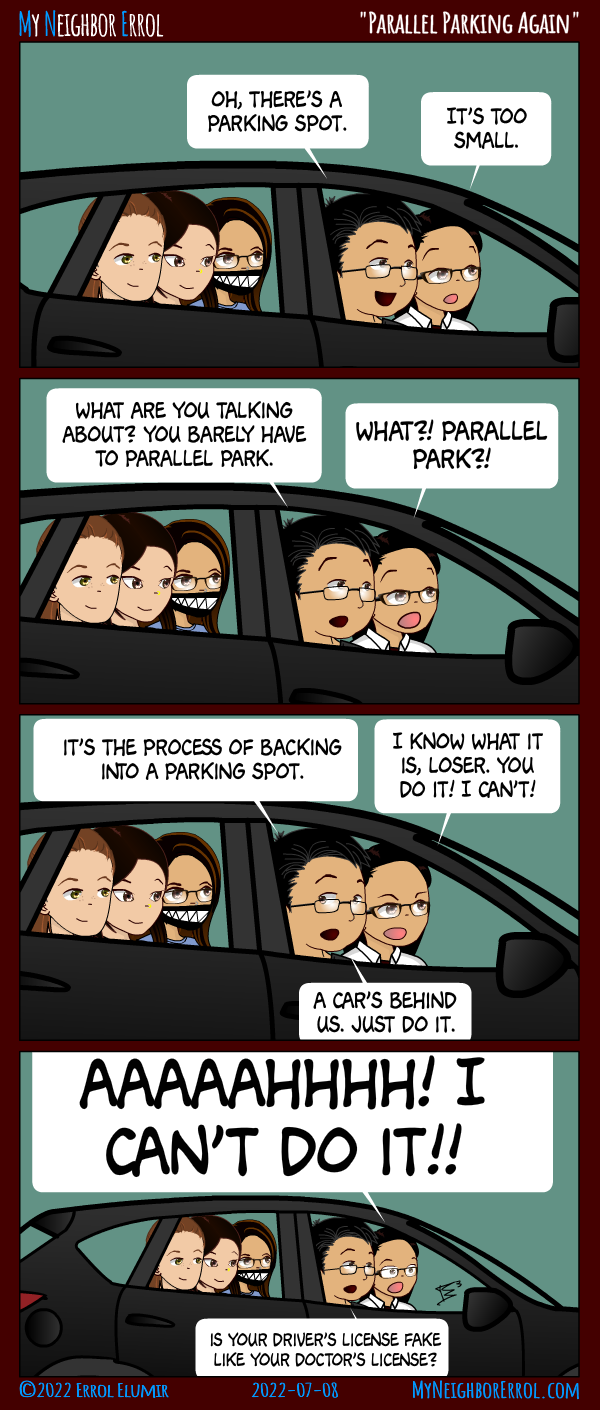 Has Leezet ever parallel parked? She must have at least once for her license.
↓ Transcript
Panel 1 (Ekko, Memes, Joy, Errol, and Leezet are in the car) -
Errol: Oh, there's a parking spot.
Leezet: It's too small.

Panel 2 -
Errol: What are you talking about? You barely have to parallel park.
Leezet: What?! Parallel park?!

Panel 3 -
Errol: It's the process of backing into a parking spot.
Leezet: I know what it is, loser. You do it! I can't!
Errol: A car's behind us. Just do it.

Panel 4 -
Errol: AAAAHHH! I CAN'T DO IT!!
Leezet: Is your driver's license fake like your doctor's license?