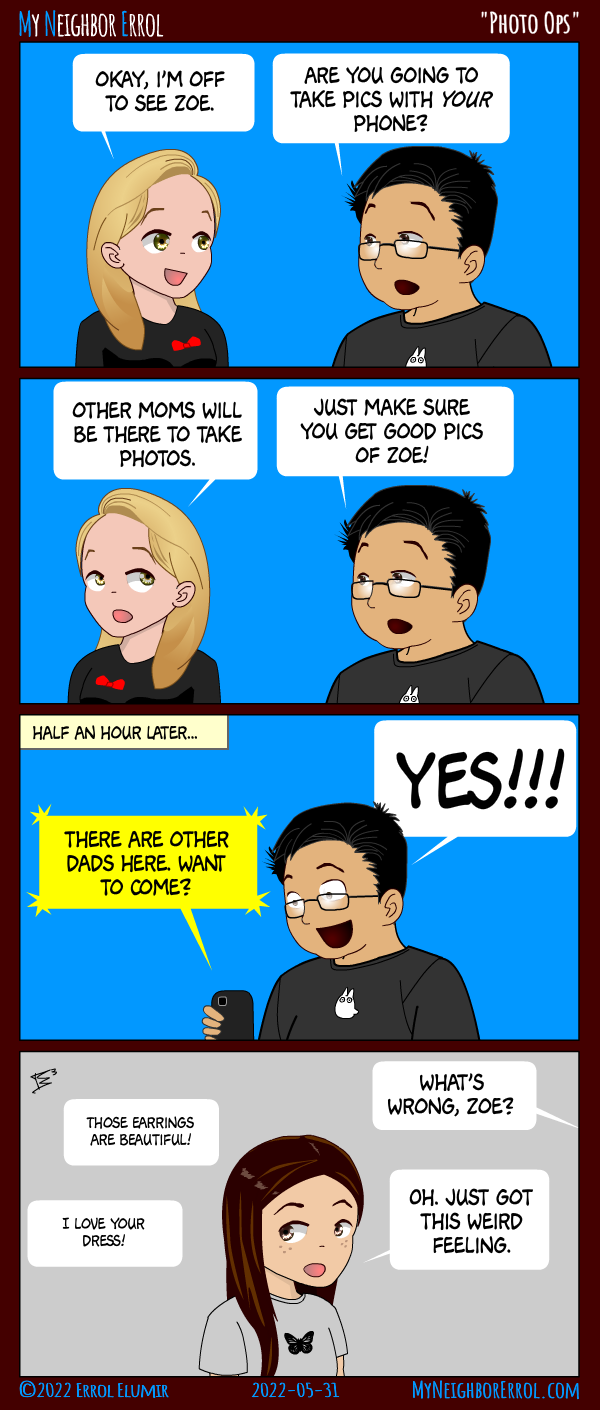 Keren doesn't have a great phone, so we don't trust her photo-taking abilities. 🙂
↓ Transcript
Panel 1 -
Keren: Okay, I'm off to see Zoe.
Errol: Are you going to take picks with _your_ phone?

Panel 2 -
Keren: Other moms will be there to take photos.
Errol: Just make sure you get good pics of Zoe!

Panel 3 (Half an hour later...) -
From Errol's phone comes Keren's voice: There are other dads here. Want to come?
Errol: YES!!!

Panel 4 -
Offscreen: Those earrings are beautiful!
Offscreen: I love your dress!
Offscreen to Zoe: What's wrong, Zoe?
Zoe: Oh. Just got this weird feeling.