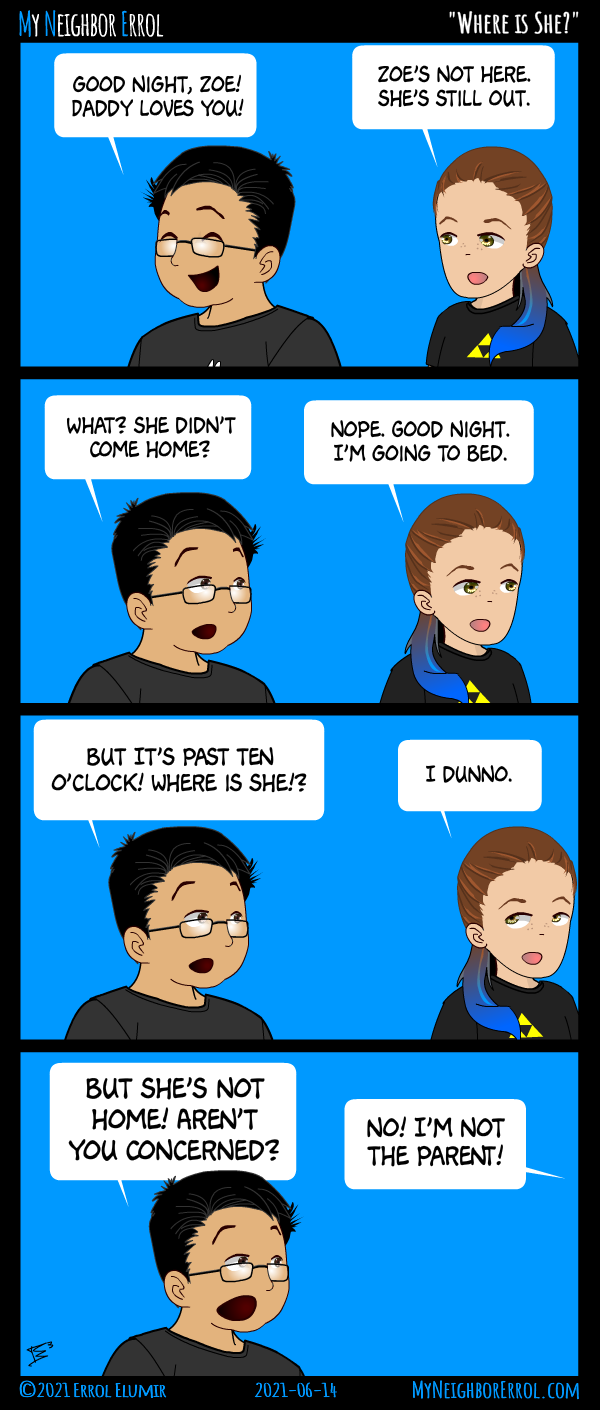 If you think I'm never worried about my kids… they're my world, to be honest.
↓ Transcript
Panel 1 -
Errol: Good night, Zoe! Daddy loves you!
Ekko: Zoe's not here. She's still out.

Panel 2 -
Errol: What? She didn't come home?
Ekko: Nope. Good night. I'm going to bed.

Panel 3 -
Errol: But it's past ten o'clock! Where is she!?
Ekko: I dunno.

Panel 4 -
Errol: But she's not home! Aren't you concerned?
Ekko: No! I'm not the parent!