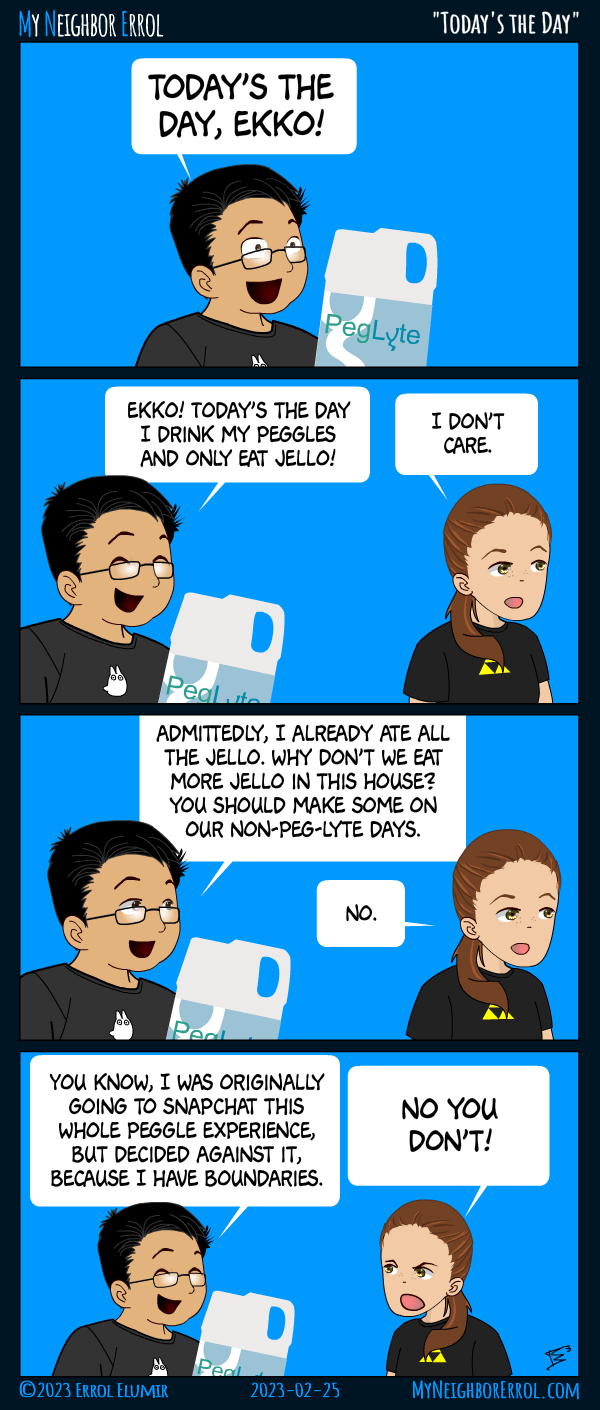 A few things came to light with this arc: why DON'T we eat more Jello in this household? I like jello! It's awesome!
I even like the bits which get too hard and chewy. Those are fun! Probably not a popular opinion.
Anyway, I also drank a lot of gatorade. I don't mind it, but it's not as good as Jello.