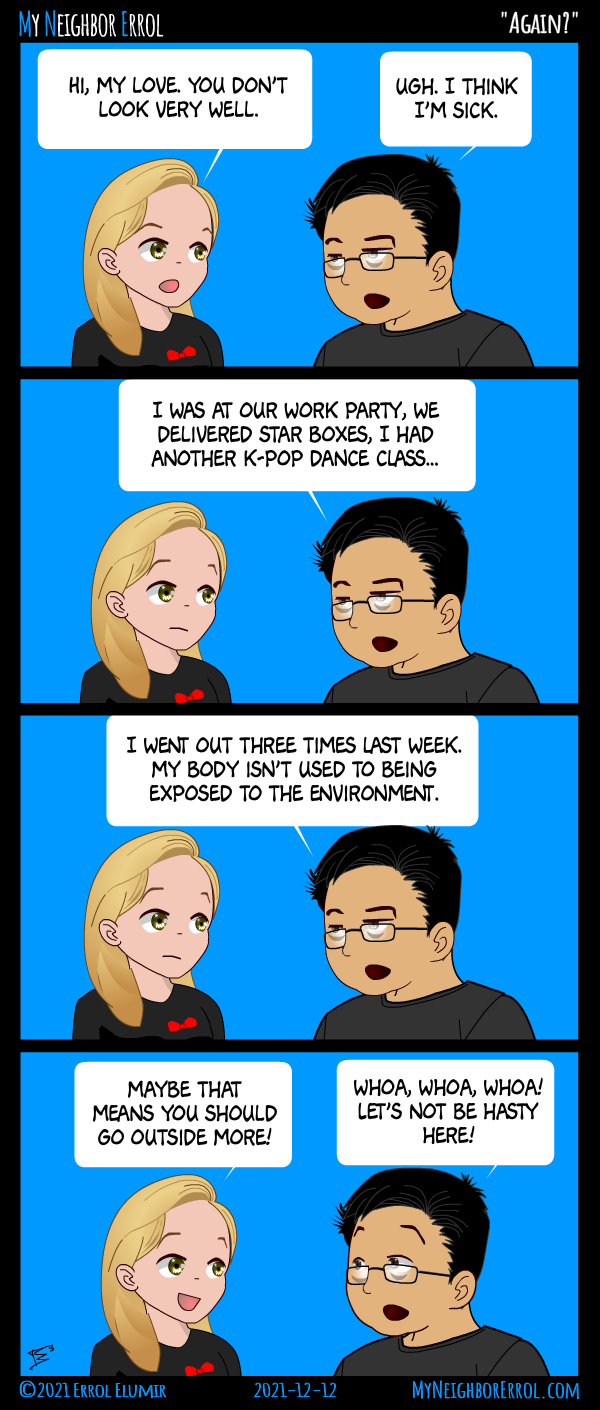 I got outside, and I get attacked by germs. It's pretty pitiful now. 🙂
↓ Transcript
Panel 1 -
Keren: Hi, my love. You don't look very well.
Errol: Ugh. I think I'm sick.

Panel 2 -
Errol: I was at our work party, we delivered Star Boxes, I had another K-Pop dance class...

Panel 3 -
Keren: I went out three times last week. My body isn't used to being exposed to the environment.
Errol:

Panel 4 -
Keren: Maybe that means you should go outside more!
Errol: Whoa, whoa, whoa! Let's not be hasty here!