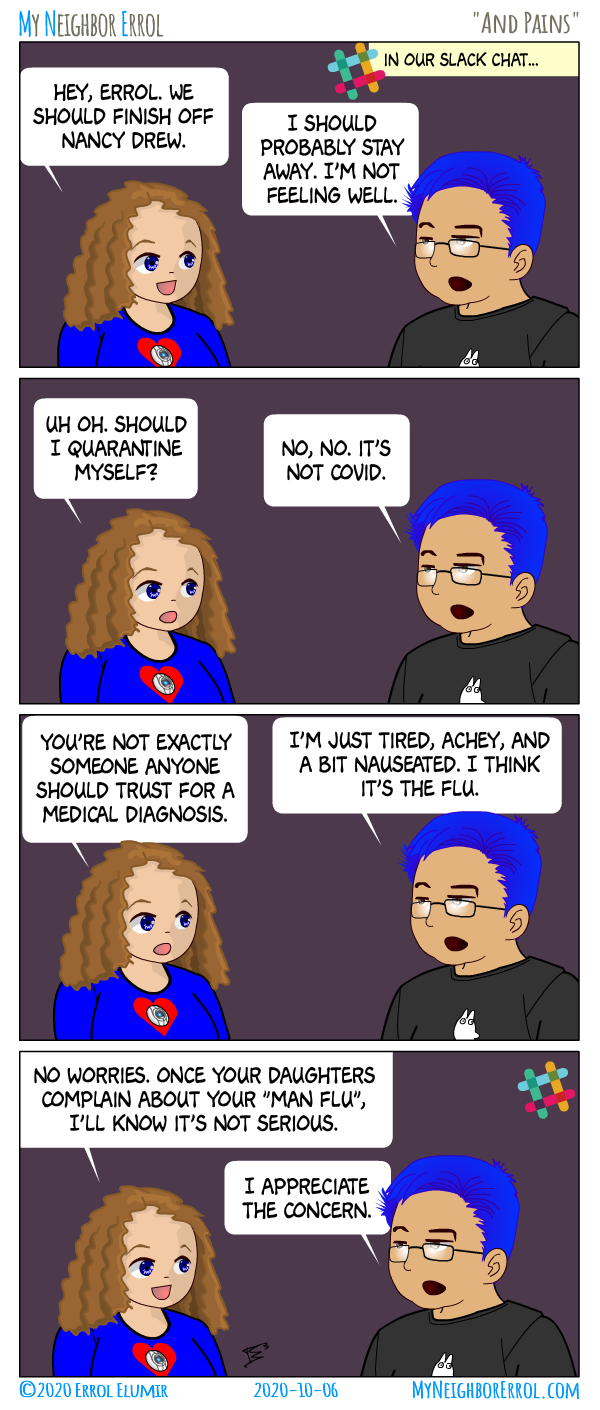 You know what's sore the most with my workouts? My neck. All those workouts for abs make me hold up my neck a lot. In the end, I'll have a strong neck and no abs.
↓ Transcript
In the slack chat:

Panel 1 -
Manpans: Hey, Errol. We should finish off Nancy Drew.
Errol: I should probably stay away. I'm not feeling well.

Panel 2 -
Manpans: Uh oh. Should I quarantine myself?
Errol: No, no. It's not COVID.

Panel 3 -
Manpans: You're not exactly someone anyone should trust for a medical diagnosis.
Errol: I'm just tired, achey, and a bit nauseated. I think it's the flu.

Panel 4 -
Manpans: No worries. Once your daughters complain about your "Man Flu", I'll know it's not serious.
Errol: I appreciate the concern.