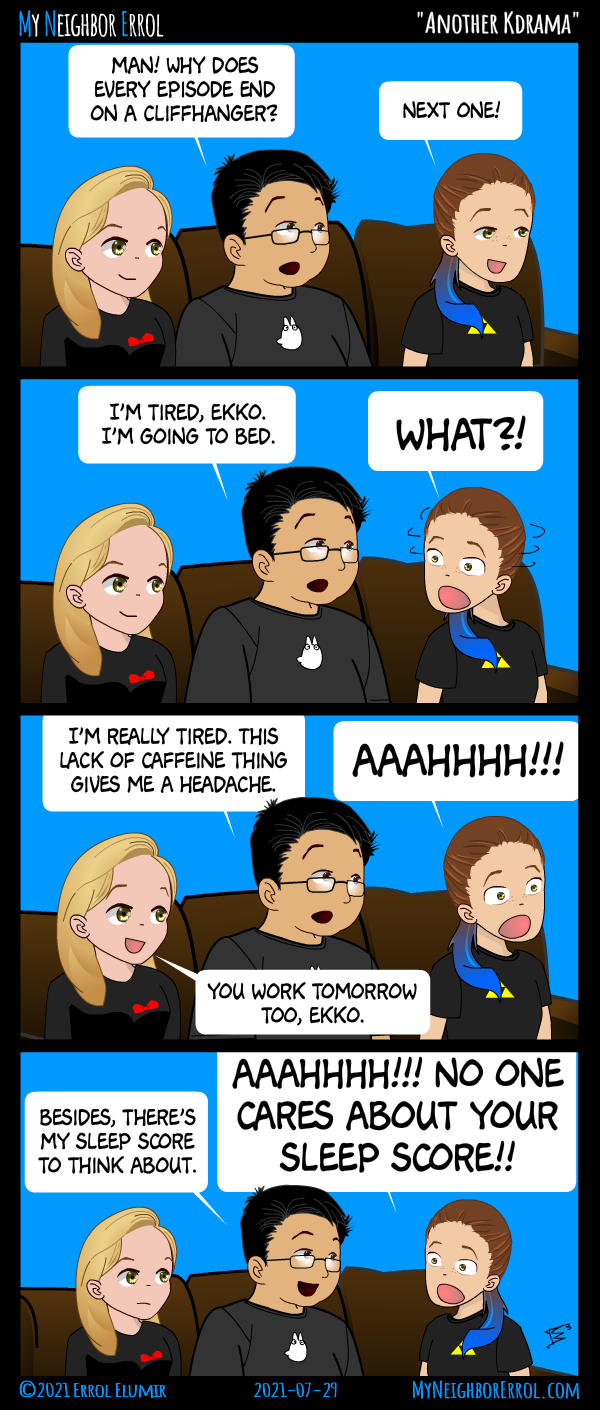 That night was an intense amount of screaming. I wonder if Manpans can hear us from downstairs.
↓ Transcript
Panel 1 (Keren, Errol, and Ekko are sitting on the couch finishing an episode of a show) -
Errol: Man! Why does every episode end on a cliffhanger?
Ekko: Next one!

Panel 2 -
Errol: I'm tired, Ekko. I'm going to bed.
Ekko: WHAT?!

Panel 3 -
Errol: I'm really tired. This lack of caffeine thing gives me a headache.
Ekko: AAAHHHH!!!
Keren: You work tomorrow too, Ekko.

Panel 4 -
Errol: Besides, there's my sleep score to think about.
Ekko: AAAHHHH!!! NO ONE CARES ABOUT OUR SLEEP SCORE!