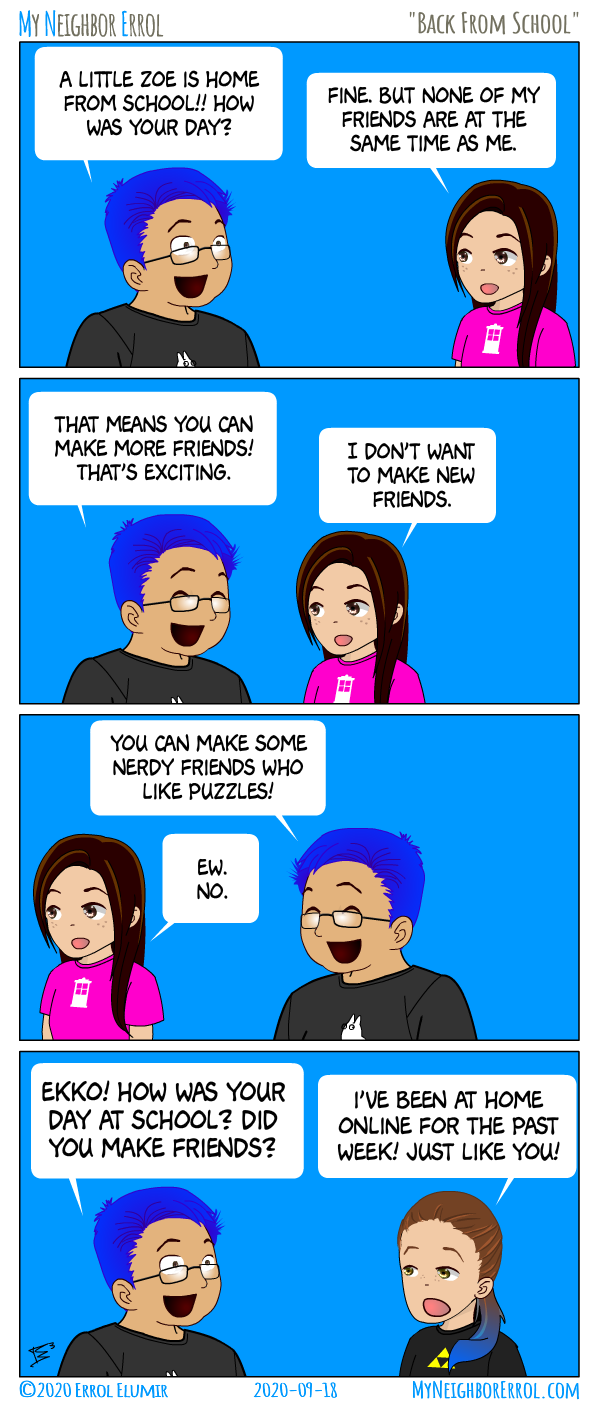 Is it scary when you see an extrovert on the rampage for new friends? I bet it is.
↓ Transcript
Panel 1 -
Errol: A little Zoe is home from school!! How was your day?
Zoe: Fine. But none of my friends are at the same times as me.

Panel 2 -
Errol: That means you can make more friends! That's exciting.
Zoe: I don't want to make new friends.

Panel 3 -
Errol: You can make some nerdy friends who like puzzles!
Zoe: Ew. No.

Panel 4 -
Errol: Ekko! How was your day at school? Did you make friends?
Ekko: I've bene at home online for the past week! Just like you!