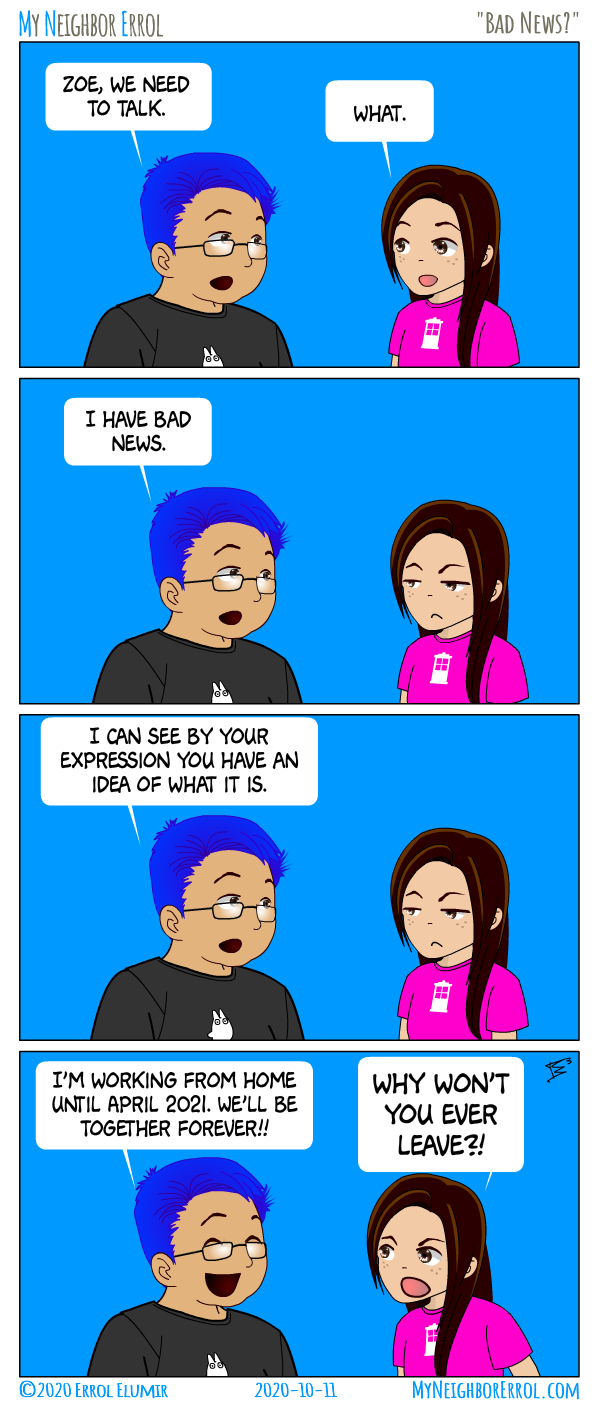 So, I know that Zoe's response in the first panel should be a question mark.
But the way teenagers respond like that don't sound like questions. It's a command. Her "what" is more "Get it over with."
And so I went against grammatical rules to reflect that.
I mean, I make mistakes all the time. But this time it was on purpose!
↓ Transcript
Panel 1 -
Errol: Zoe, we need to talk.
Zoe: What.

Panel 2 -
Errol: I have bad news.

Panel 3 -
Errol: I can see by your expression you have an idea of what it is.

Panel 4 -
Errol: I'm working from home until April 2021. We'll be together forever!!
Zoe: WHY WON'T YOU EVER LEAVE?!