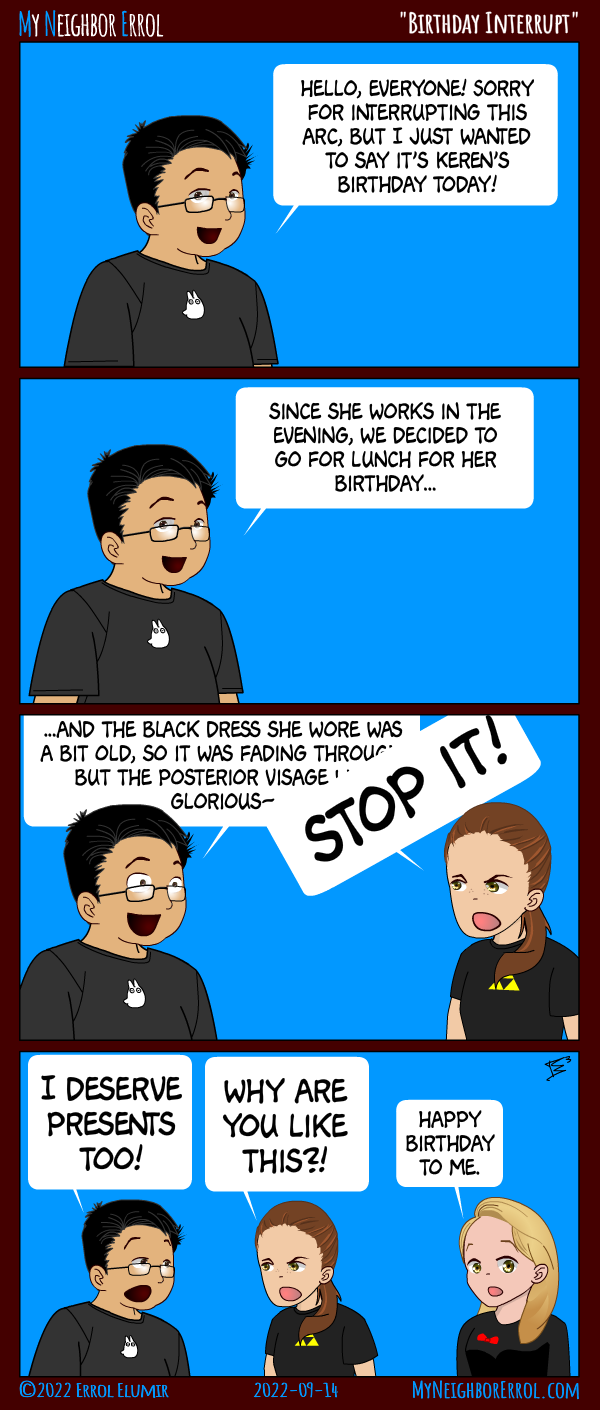 Where's Zoe, you may ask? She's away at university. Yes, we're at that point of time in life. There will be an arc on that too. I sure hope I can remember everything when we get to it.
↓ Transcript
Panel 1 -
Errol: Hello, everyone! Sorry for interrupt this arc, but I just wanted to say it's Keren's birthday today!

Panel 2 -
Errol: Since she works in the evening, we decided to for lunch for her birthday...

Panel 3 -
Errol: ...and the black dress she wore was a bit old, so it was fading through, but the posterior visage was glorious—
Ekko: STOP IT!

Panel 4 -
Errol: I DESERVE PRESENTS TOO!
Ekko: WHY ARE YOU LIKE THIS?!
Keren: Happy birthday to me.