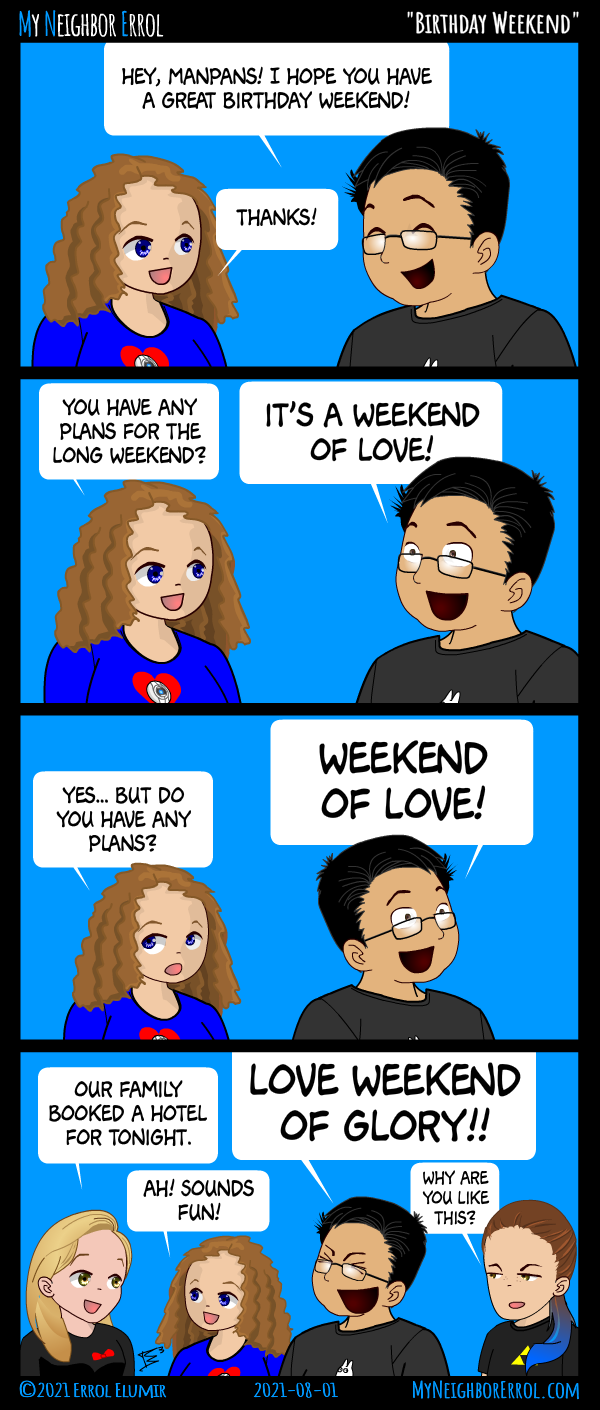 As I mentioned before, it's a long weekend for us, which is great, because it's getting harder to find weekends where all of us are free for two days in a row (sometimes Ekko or Keren works on the Saturday or Sunday). We took this opportunity to book a short staycation at a hotel!
↓ Transcript
Panel 1 -
Errol: Hey, Manpans! I hope you have a great birthday weekend!
Manpans: Thanks!

Panel 2 -
Manpans: You have any plans for the long weekend?
Errol: It's a weekend of love!

Panel 3 -
Manpans: Yes...but do you have any plans?
Errol: WEEKEND OF LOVE!

Panel 4 -
Keren: Our family booked a hotel for tonight.
Manpans: Ah! Sounds fun!
Errol: LOVE WEEKEND OF GLORY!!
Ekko: Why are you like this?