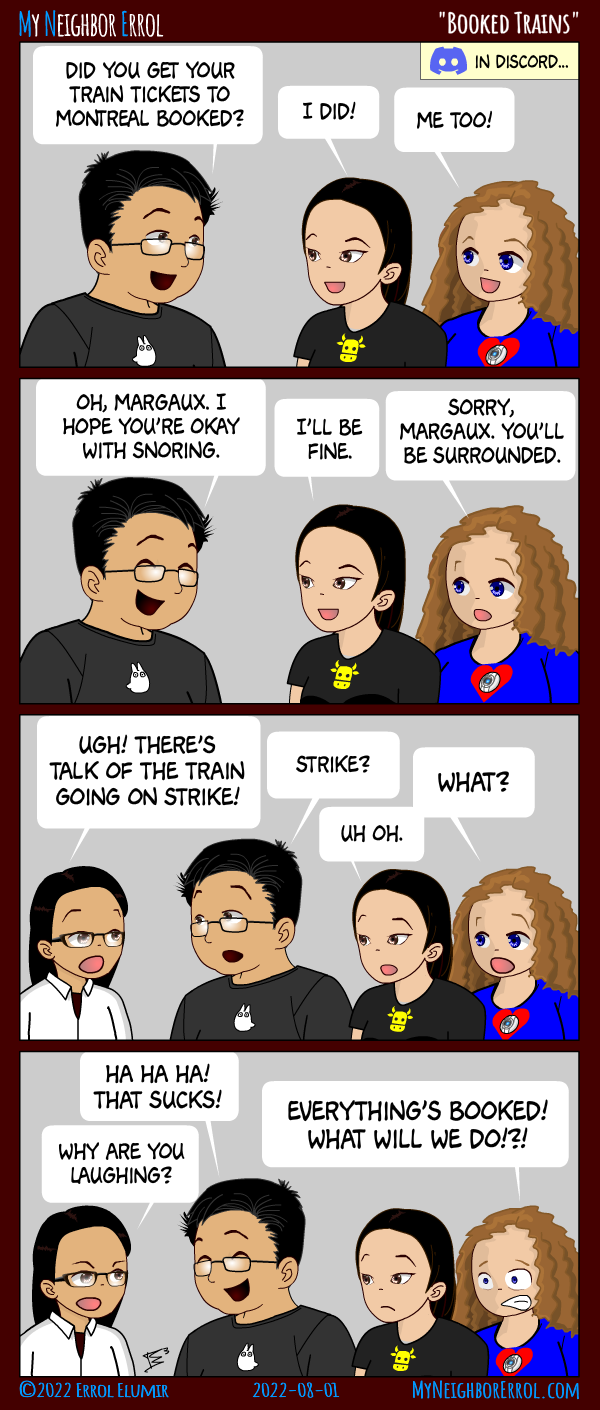 If you take a look around the beginning of July, the works at Via Rail issued a Strike Notice. It went on forever!
↓ Transcript
Panel 1 [In Discord] -
Errol: Did you get your train tickets to Montreal booked?
Margaux: I did!
Manpans: Me too!

Panel 2 -
Errol: Oh, Margaux! I hope you're okay with snoring.
Margaux: I'll be fine.
Manpans: Sorry, Margaux. You'll be surrounded.

Panel 3 -
Leezet: Ugh! There's talk of the train going on strike!
Errol: Strike?
Margaux: Uh oh.
Manpans: What?

Panel 4 -
Errol: Ha ha ha! That sucks!
Leezet (angry): Why are you laughing?
Manpans (shocked): Everythings booked! What will we do!?!