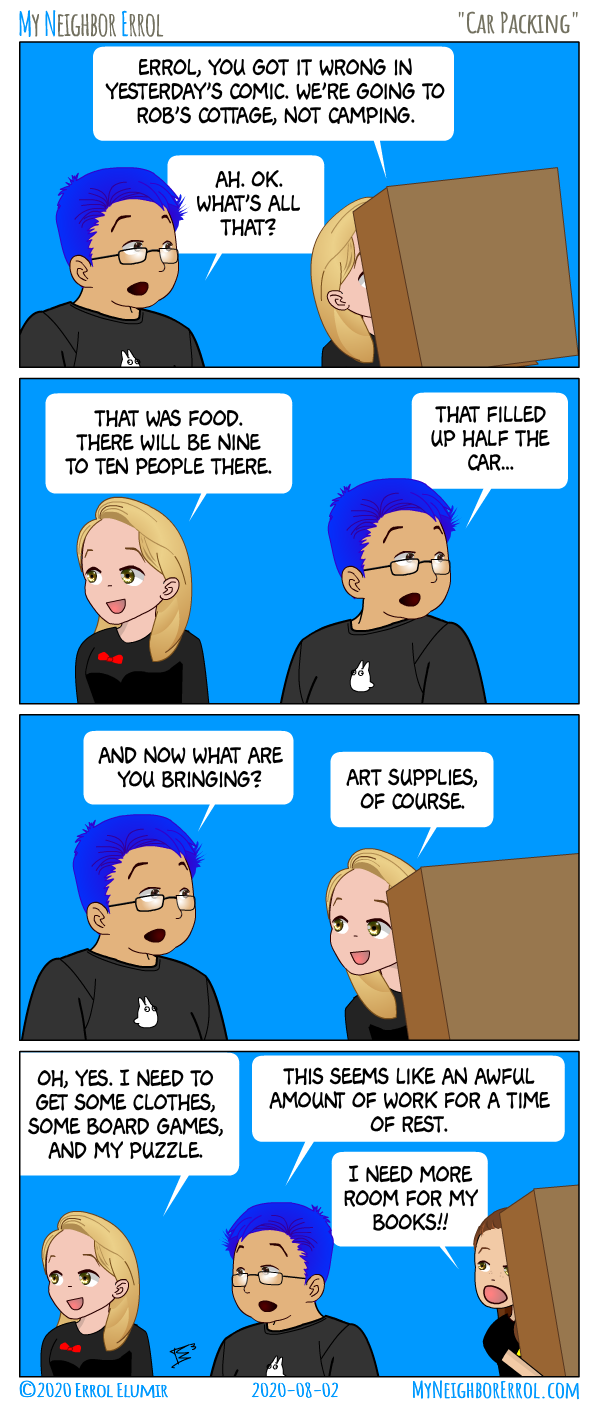 I know I'm the odd one out for not liking the camping thing, but it always seems to involve a lot of work.
↓ Transcript
Panel 1 -
Keren: Errol, you got it wrong in yesterday's comic. We're going to Rob's cottage, not camping.
Errol: Ah. OK. What's all that?

Panel 2 -
Keren: That was food. There will be nine to ten people there.
Errol: That filled up half the car...

Panel 3 -
Errol: And now what are you bringing?
Keren: Art supplies, of course.

Panel 4 -
Keren: Oh yes. I need to get some clothes, some board games, and my puzzle.
Errol: This seems like an awful amount of work for a time of rest.
Ekko: I need more room for my books!!