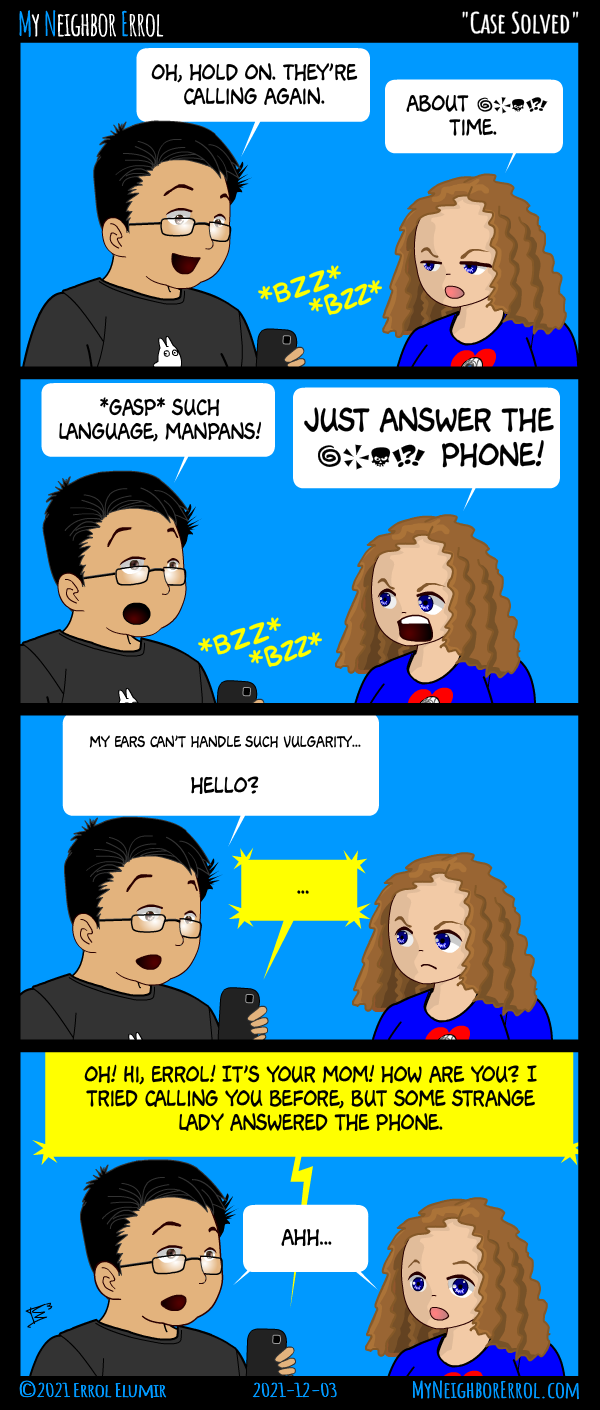 That's my mom. I don't think she realized what it was.
↓ Transcript
Panel 1 (Errol's phone is buzzing) -
Errol: Oh, hold on. They're calling again.
Manpans: About @$%! time.

Panel 2 -
Errol: *gasp* Such language, Manpans!
Manpans: JUST ANSWER THE @$%! PHONE!

Panel 3 -
Errol: (My ears can't handle such vulgarity...) Hello?
Phone: ...

Panel 4 -
Phone: Oh! Hi, Errol! It's your mom! How are you? I tried calling you before, but some strange lady answered the phone.
Errol & Manpans: Ahh...