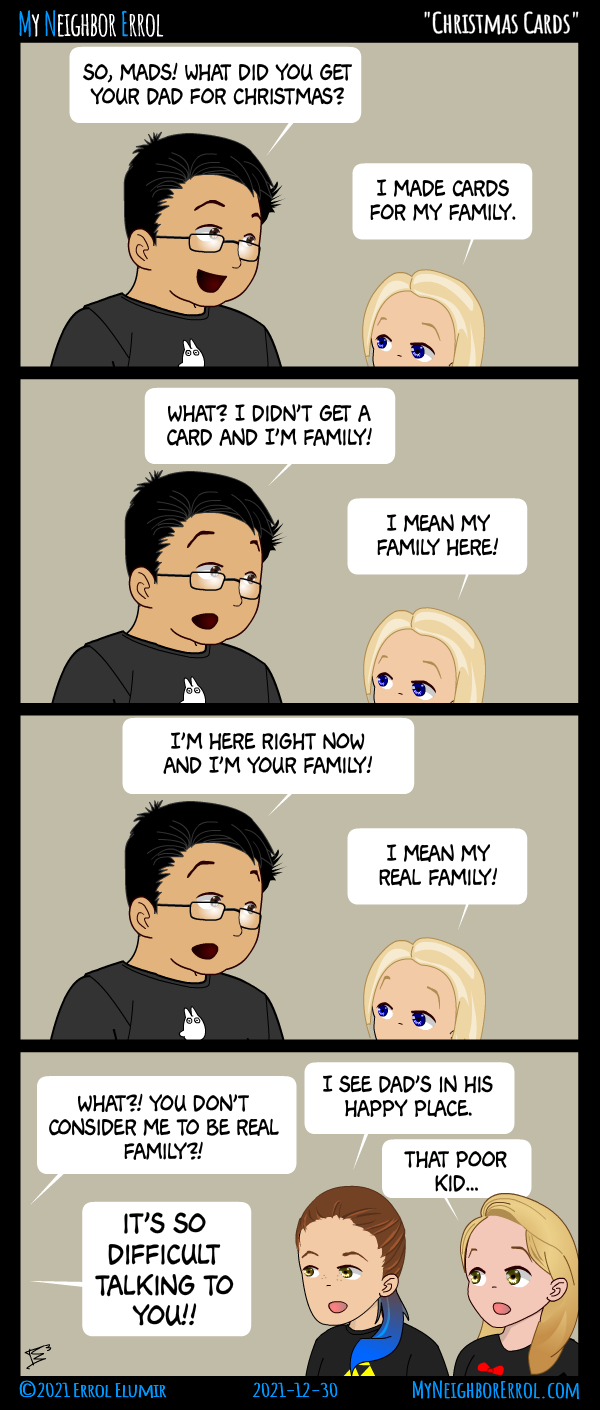 I don't know how many times Mads kept telling me how difficult it was to talk to me, but it was a wonderful blessing.
↓ Transcript
Panel 1 -
Errol: So, Mads! What did you get your dad for Christmas?
Mads: I made cards for my family.

Panel 2 -
Errol: What? I didn't get a card and I'm family!
Genny: I mean my family here!

Panel 3 -
Errol: I'm here right now and I'm your family!
Mads: I mean my real family!

Panel 4 -
Errol (offscreen): What?! You don't consider me to be real family?!
Mads (offscreen): IT'S SO DIFFICULT TALKING TO YOU!!
Ekko: I see dad's in his happy place.
Keren: That poor kid...