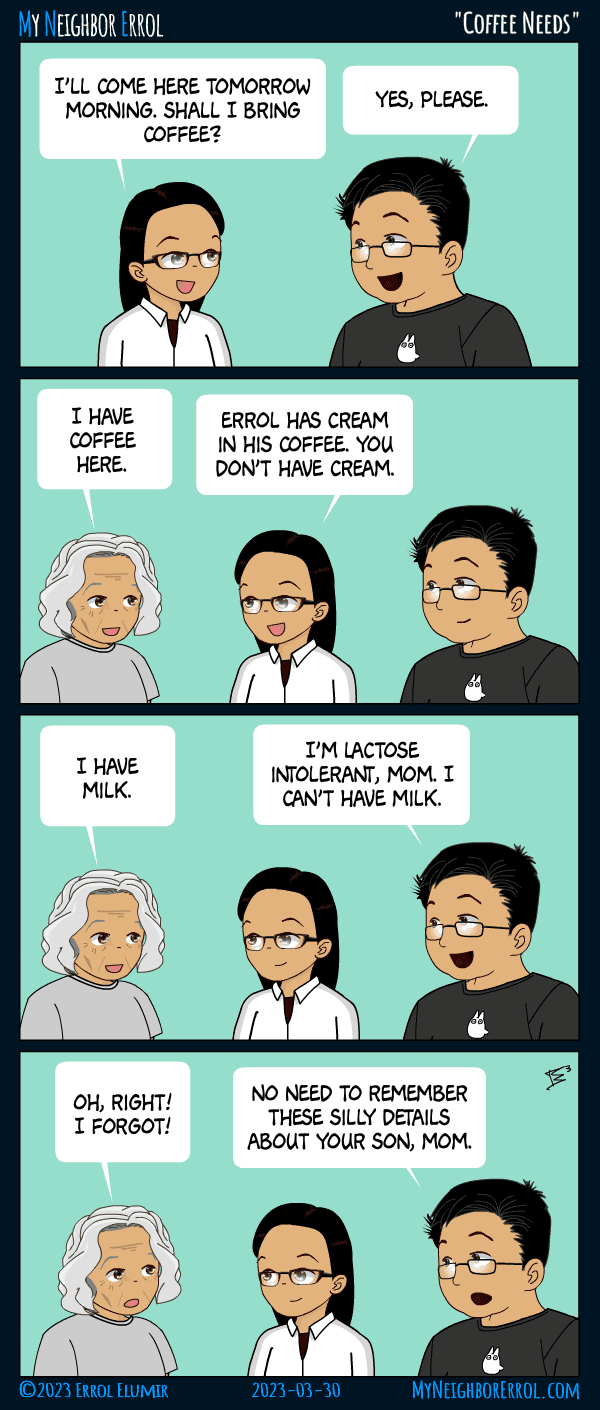 Milk affects me. However, cream doesn't. Weird, eh? I mean, I don't have a lot of cream, but it doesn't affect me.
↓ Transcript
Panel 1 -
Leezet: I'll come here tomorrow morning. Shall I bring coffee?
Errol: Yes, please.

Panel 2 -
Lola: I have coffee here.
Leezet: Errol has cream in his coffee. You don't have cream.

Panel 3 -
Lola: I have milk.
Errol: I'm lactose intolerant, mom. I can't have milk.

Panel 4 -
Lola: Oh, right! I forgot!
Errol: No need to remember these silly details about your son, mom.