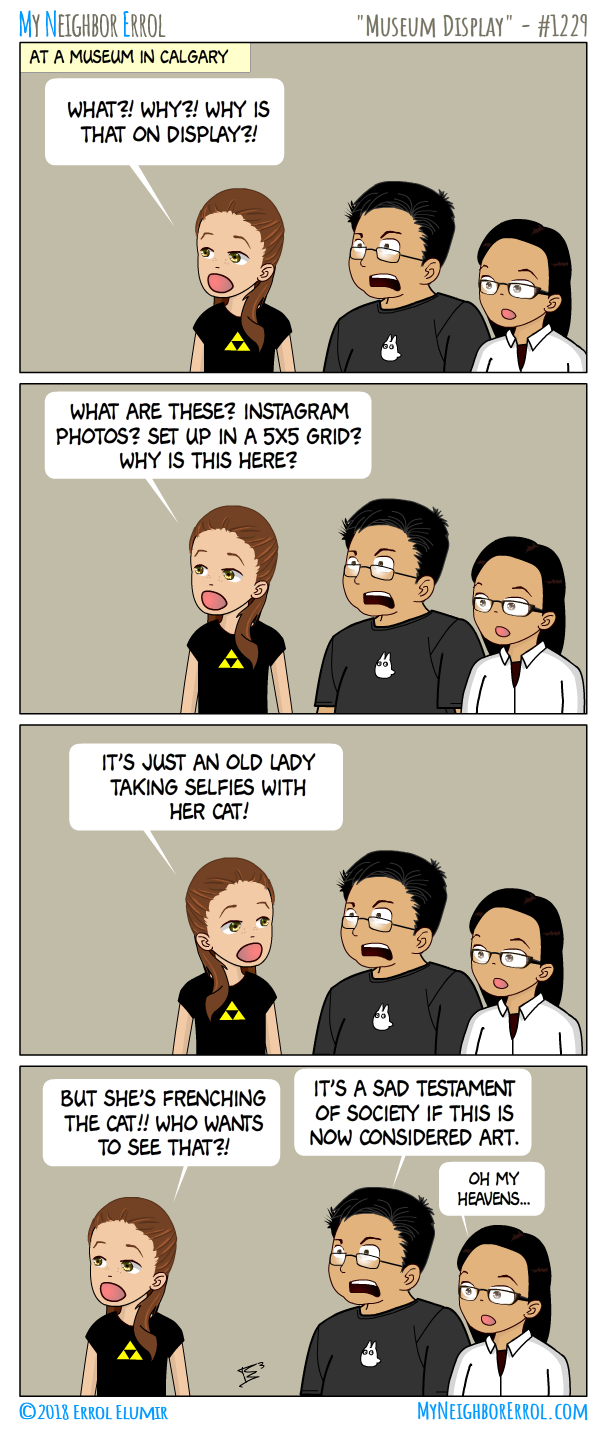 On one of the floors of this museum was an exhibit of Frida Kohl's work and also an exhibit called the Art of Asia. In between those exhibits, on a lone wall, was this picture.
We didn't know there was a "Self Portraits" exhibit. Most of them were pretty artsy. This one… wasn't.
It was quite jarring in fact. And if that was the intent, then it was very effective.