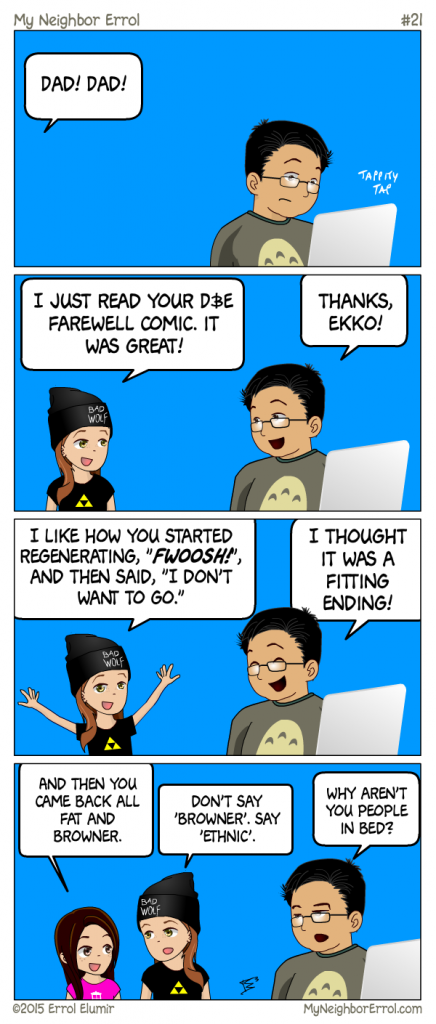 Ekko will sometimes come to me and tell me certain comics she finds funny in my previous webcomic, D&E. If anything, I at least made her laugh. In fact, I think my girls and my wife find this comic entertaining. So as long as I have an audience of three, it's time well spent.
Talked to Peter of Rock, Paper, Cynic on twitter today and I asked him for advice on layout. He gave me a whole slew of suggestions so when I get time I hope to implement that. (For example, I know I have no archive, I will work on that!)
And finally, it was exciting to see Her Interactive tweet my comic. They are the ones that publish the Nancy Drew Games. I talk about the games enough, even though I'm supposed to be talking about Totoro!
Oh, and btw, those were Zoe's exact words. Thank you, Zoe. Thank you.