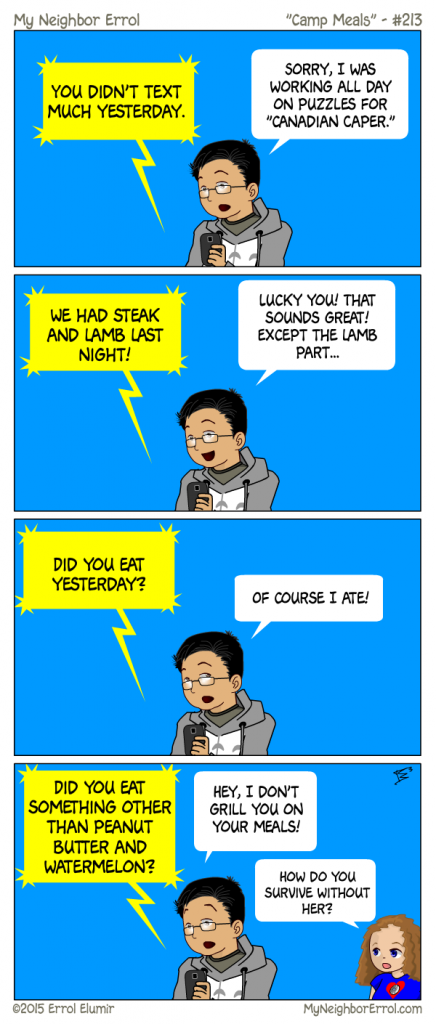 I also had ramen noodles that I found in the cupboard.
I could have made eggs. I'm craving eggs in fact. Hmmm…I should make myself some eggs.
Anyway, I usually tag people when they're in the comic and I was confused for a bit on this. Is Keren actually in the comic? Her voice is, but not her.