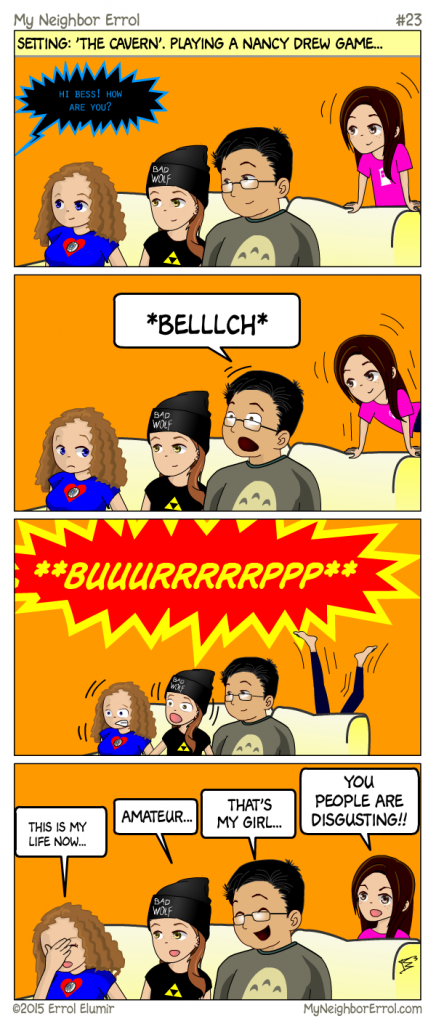 You know, I really should explain more in the About and Cast pages the setting in this comic. I remember reading Meli's first encounter of D&E and how she mentioned that she was confused by almost all of it.
I don't even know if I have new readers. I may have at least one. That's only a guess because every time I tweet Her Interactive about a web comic, they retweet it. And then the tweet gets favourited. So who knows, maybe a Nancy Drew fan has come and wondered what on earth this webcomic was and then left in frustration because it makes no sense.
How is my FAWM progress you're wondering? Well, uh, I at least log on to the site. I thought of a melody and sang it into my phone. It was really only six notes. I'm doing abysmally.