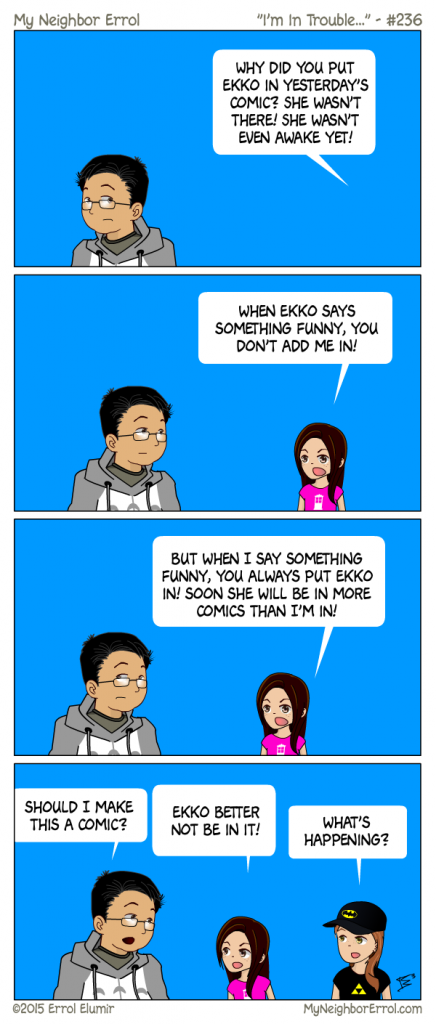 I'm going to be in so much trouble…. oh boy.
I couldn't help myself. Got to the last panel, and boom.
They start school today, btw. Zoe's in Grade 6 and Ekko's in Grade 9! Good grief!!
Last night, we had the final beta test for our Speakeasy Theatrical Live Escape Event. It went well! I am so excited! Huzzah!