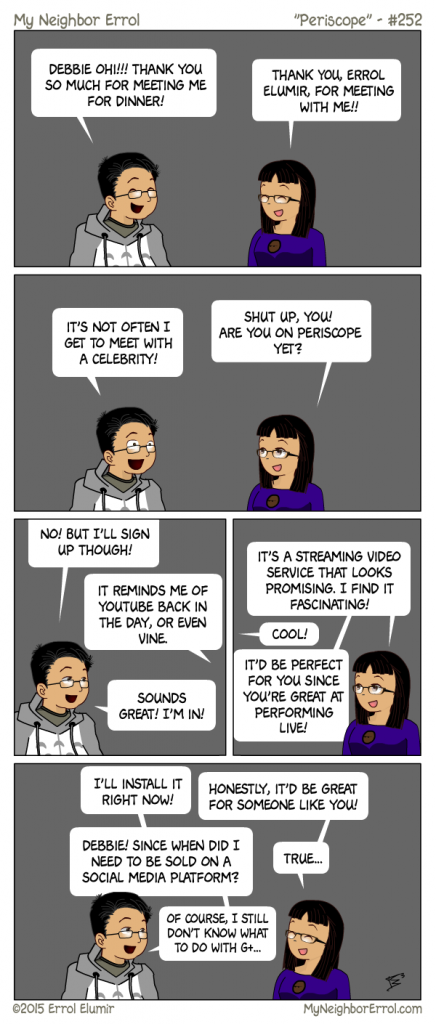 Debbie Ridpath Ohi is an illustrator and a writer whom I have known for many years now. I consider her to be my mentor because she taught me a lot about social media and promoting myself, especially when Debs & Errol became a band I needed to promote.
Always encouraging, always a joy to be with, I was so happy to have dinner with her!
She did mention Periscope and I thought it'd be really cool. I dunno, if I set up a time when I'm streaming how I make a comic, would that be of interest?