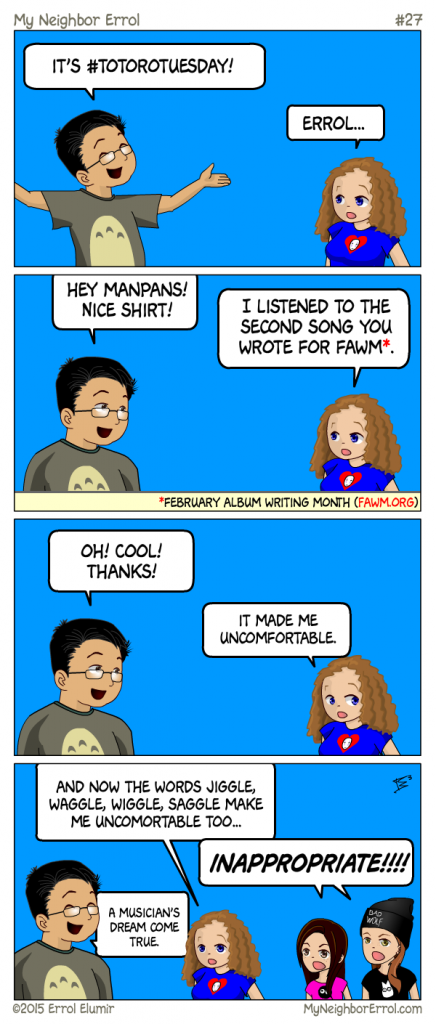 Ah, FAWM. Where else can I express myself so freely?
Completely off topic, I've been wondering, are there many G-rated webcomics out there? I'm starting to think that because newspapers required it, most webcomics have been free to explore the freedom of an uncensored internet.
Which means, in the niche of webcomics, I may be one of the few mythic rares that is G-rated. I should capitalize on that.
I think Kari's is G-rated too.