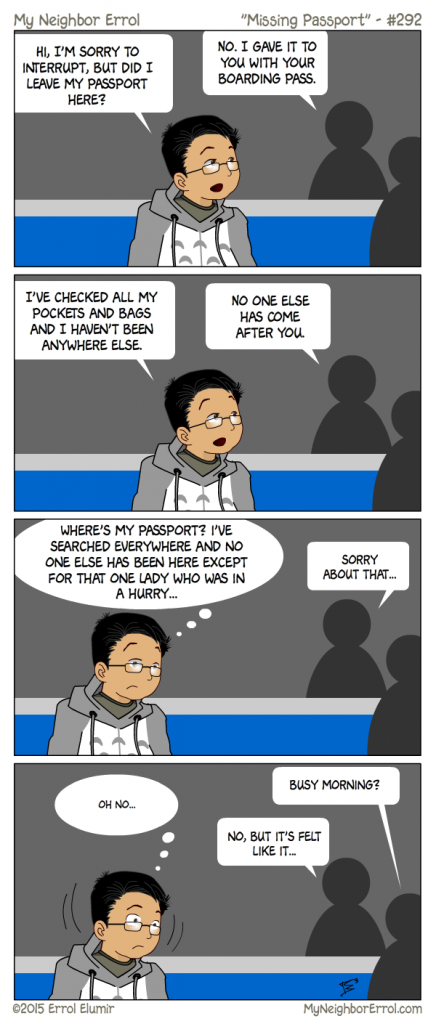 The good thing about this arc is I don't need to think about it to create it.
The bad thing is I am tempted to write comics about other things, for example, NaNoWriMo.
Ah well, I'm currently trying to do the NaNoToons too, so it's good I can relax a bit on one of these comics.
Currently, I am at QBConnect, and as I post this, I'm sitting in a huge conference room for their Hackathon. I'm not participating in the hack, but I'm making myself available in case anyone needs help.
No one has really been needing me so I've been eating the food, taking selfies, and doing work comics.
Could I have been using the time to write a novel? Yes. Have I? No.