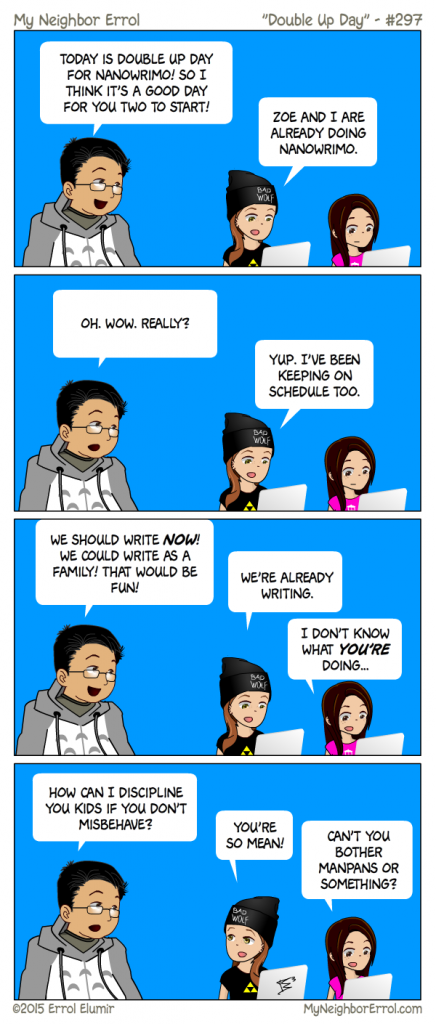 This conversation didn't happen, btw, but my girls are doing NaNoWriMo. I'm impressed.
Ekko has shared her story with me, and I have shared mine with the whole family. Now I just need to get them to read it. 😀
And today is Double Up Donation Day! Huzzah! There are even prizes to be won!