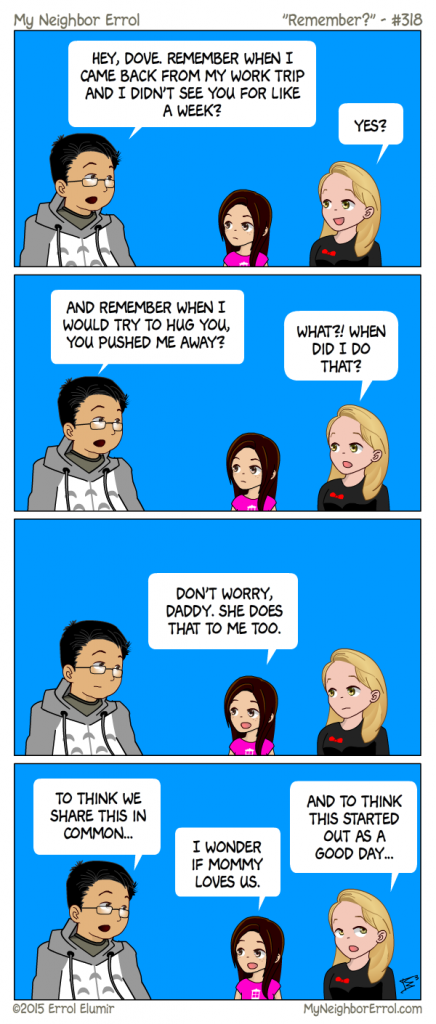 I had to queue some comics up and was able to get rid of a few of my archived conversations on my phone!
Ok, in reality, I got rid of one. I need a better note taking app on my phone.
I just realized I put a dash between the title of the comic and the number of the comic on the comic itself. And, I probably don't need it. Next year I'll fix that.