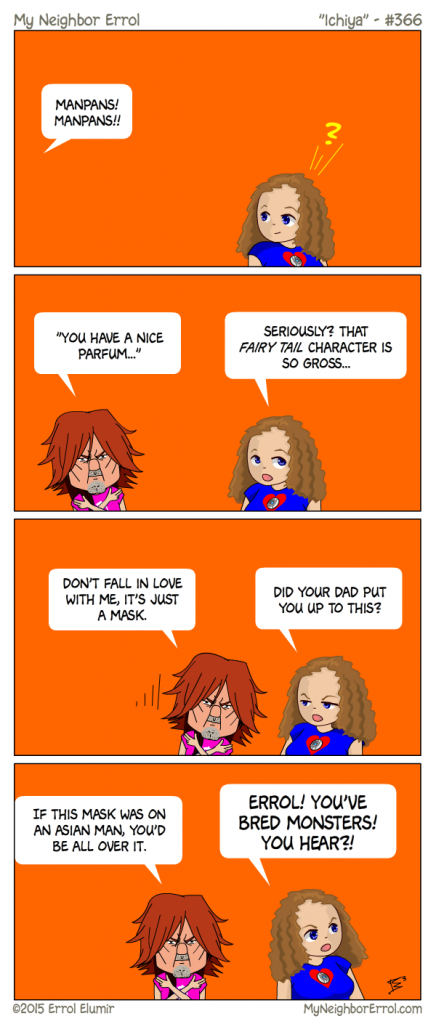 Sometimes, I think I should make my webcomic more accessible to people. Other times, I just don't bother. There is an obnoxious, kinda gross, character in Fairy Tail called Ichiya. Manpans doesn't like him.
And of course, because Manpans doesn't like him, the girls and I take great delight in sending her pictures of Ichiya on her phone, and changing her wallpaper on her phone to Ichiya.
I came home last night, only to find my daughter had drawn Ichiya makeup lines on her face (not exactly a mask). She was anxious to go downstairs, however, I was having a meeting with Canadian Caper for our latest endeavour! (Yes, you can have a sneak peek).
When we finally went downstairs, Zoe was saying all sorts of things, and not by my prompting. The last two panels she actually said to Manpans.  I'm turning my children into trolls. I cannot be prouder. 😀