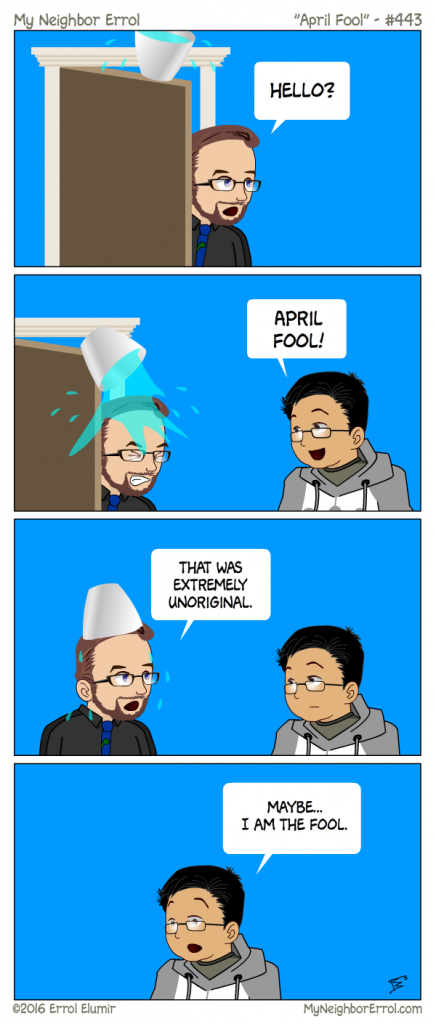 EDIT: My soul has been crushed. My heart broken. Context.
Do you know Peter? He's the webcomic artist over at Rock, Paper, Cynic. That's him, with the bucket on his head. 😀
You should check out his comic too. He does cool things, and he helped me beta test Canadian Caper last wednesday. He's really good at role-play!