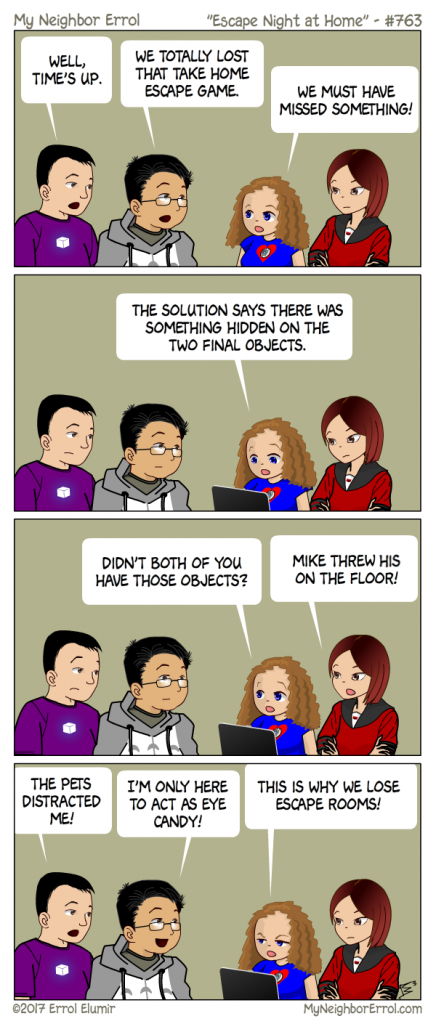 If you saw our play through video, you will know that searching is not our forte. Every time we miss something obvious, I always think to myself, "I'll up my searching game on the next room."
And I never do. Ah well.
Edit: I fixed the spelling error. Thanks, everyone!