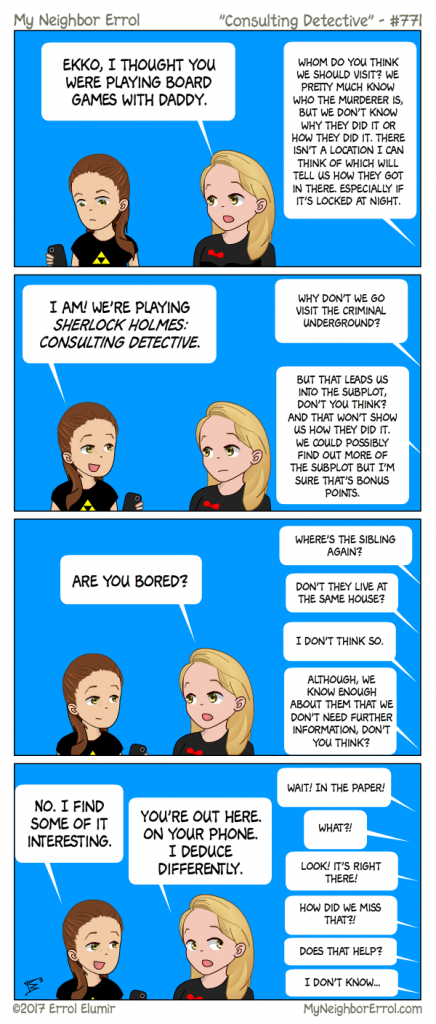 We really like this game. We'll sit and discuss the minutia for hours.
It bores Ekko to tears. We're going to have to play other board games for her. 😀
We also play Mythos Tales, but I really, really dislike that game. Nothing makes sense. I prefer Sherlock Holmes far more.