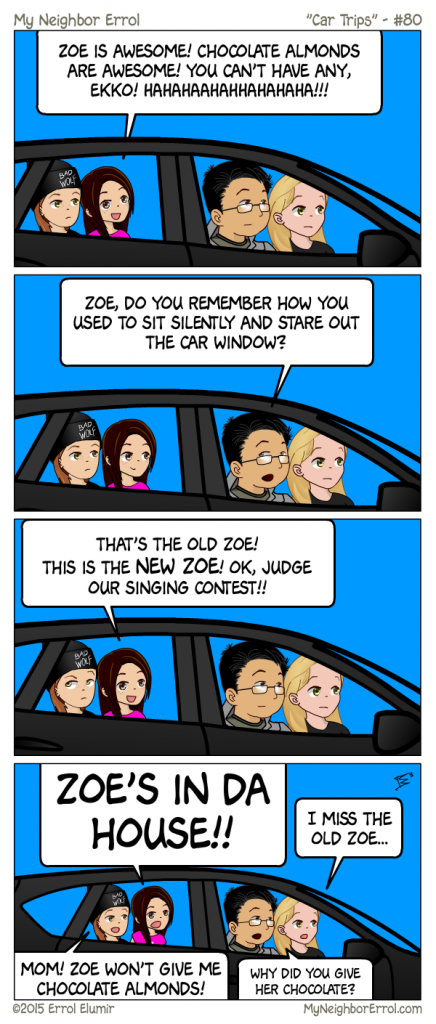 We were up at our friend's place again, and we had a huge Easter Egg Puzzle Hunt, which I try and do for Easter now. It took them an hour to solve and about three hours for me to make.
But we all had a great time, and we ate lots of food, and I didn't die from the cat. Although, I started to near the end of the day.
Zoe was insane in the car.