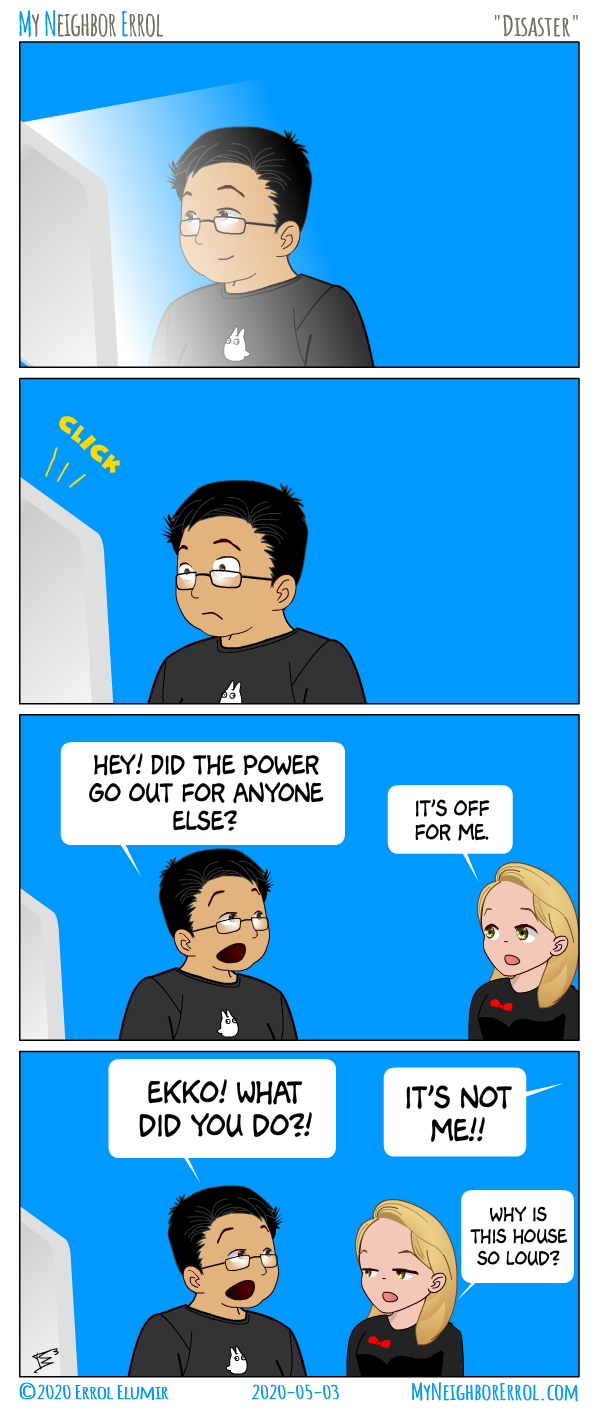 Poor Dove. Ekko is as loud as me. Even louder when she watches K-Dramas.
↓ Transcript

Panel 1 - Errol is on the computer.

Panel 2 - The computer goes off.

Panel 3 -
Errol: Hey! Did the power go out for anyone else?
Keren: It's off for me.

Panel 4 -
Errol: EKKO! WHAT DID YOU DO?!
Ekko (offscreen): IT'S NOT ME!!
Keren: Why is this house so loud?