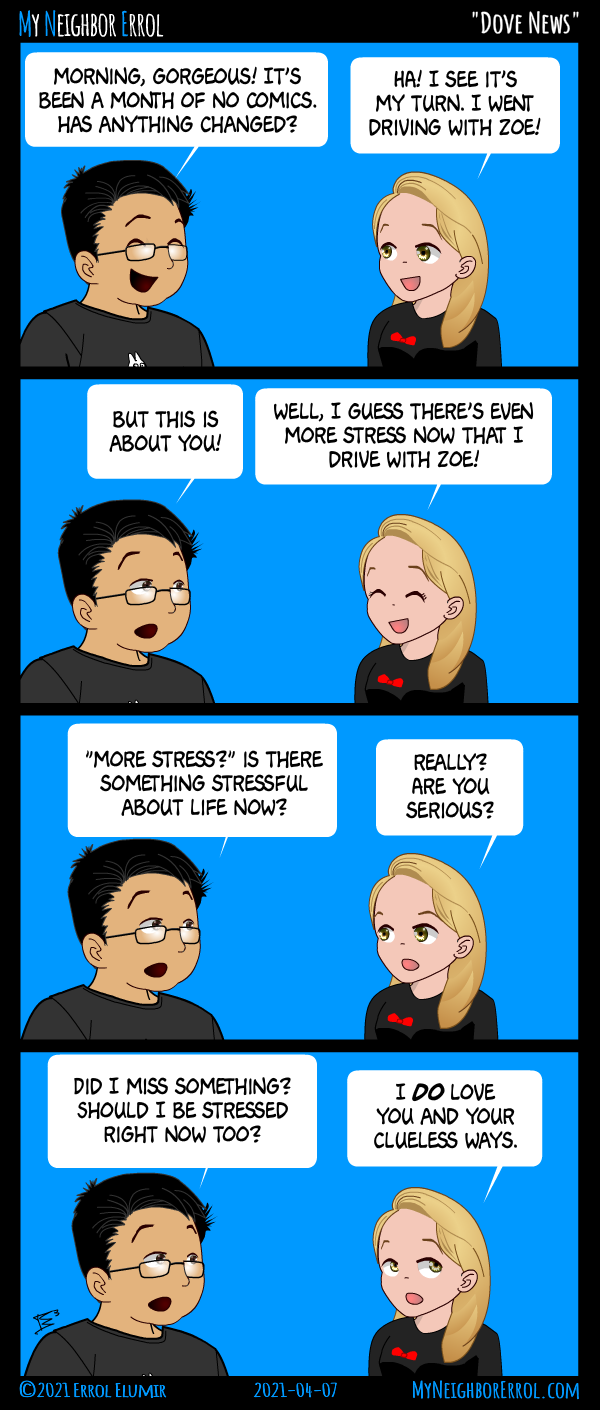 Our city goes into lockdown again. Although, I personally never left lockdown, so there's no real change for me.
↓ Transcript
Panel 1 -
Errol: Morning, Gorgeous! It's been a month of no comics. Has anything changed?
Keren: Ha! I see it's my turn. I went driving with Zoe!

Panel 2 -
Errol: But this is about you!
Keren: Well, I guess there's even more stress now that I drive with Zoe!

Panel 3 -
Errol: "More stress?" Is there something stressful about life now?
Keren: Really? Are you serious?

Panel 4 -
Errol: Did I miss something? Should I be stressed right now too?
Keren: I DO love you and your clueless ways.