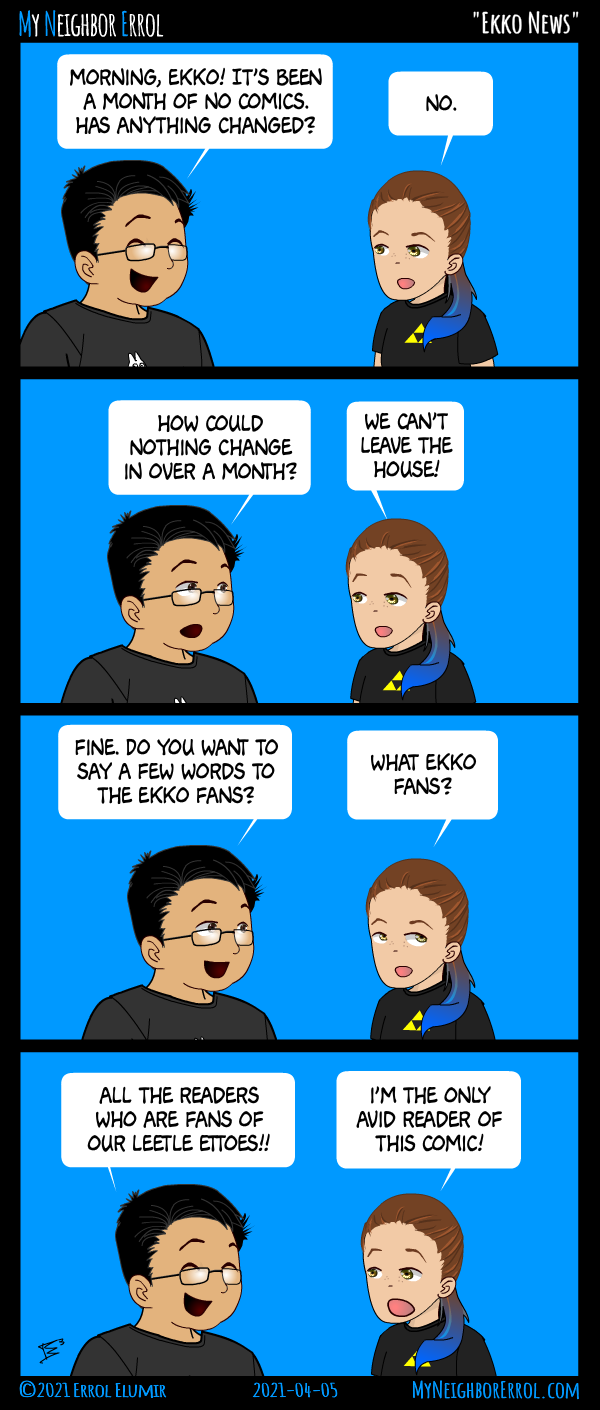 Why do my kids think constantly think no one else reads the comic? I mean, it's on the internet. I'm sure someone is going to find it eventually.
And there's always Keren! I know she reads it! I mean, I have to tell her to read it at times, but she reads it! I don't think she's read the latest comics though. The whole taking-a-month-off thing didn't do us any favours. Sorry!
↓ Transcript
Panel 1 -
Errol: Morning, Ekko! It's been a month of no comics. Has anything changed?
Ekko: No.

Panel 2 -
Errol: How could nothing change in over a month?
Ekko: We can't leave the house!

Panel 3 -
Errol: Fine. Do you want to say a few words to the Ekko fans?
Ekko: What Ekko fans?

Panel 4 -
Errol: All the readers who are fans of our leetle Ettoes!
Ekko: I'm the only avid reader of this comic!