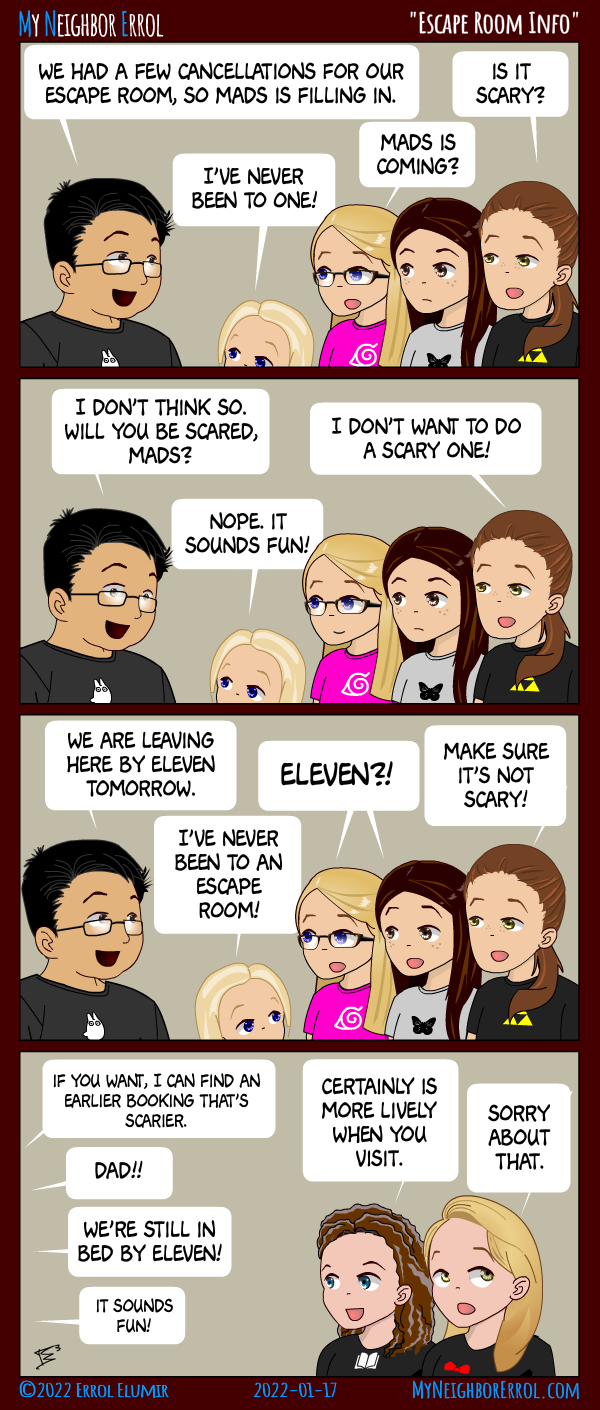 Mads was repeating things she was saying about her excitement about the escape room, but I can't remember the exact phrase. Ah well. She was excited though! I should groom her into being an enthusiast of escape rooms like her uncle!
↓ Transcript
Panel 1 -
Errol: We had a few cancellations for our escape room, so Mads is filling in.
Mads: I've never been to one!
Maya: Mads is coming?
Ekko: Is it scary?

Panel 2 -
Errol: I don't think so. Will you be scared, Mads?
Mads: Nope. It sounds fun!
Ekko: I don't want to do a scary one!

Panel 3 -
Errol: We are leaving here by eleven tomorrow.
Mads: I've never been to an escape room!
Maya & Zoe: ELEVEN?!
Ekko: Make sure it's not scary.

Panel 4 -
Errol (offscreen): If you want, I can find an earlier booking that's scarier.
Ekko (offscreen): Dad!!
Maya & Zoe (offscreen): We're still in bed by eleven!
Mads (offscreen): It sounds fun!
Cheryl: Certainly is more lively when you visit.
Keren: Sorry about that.