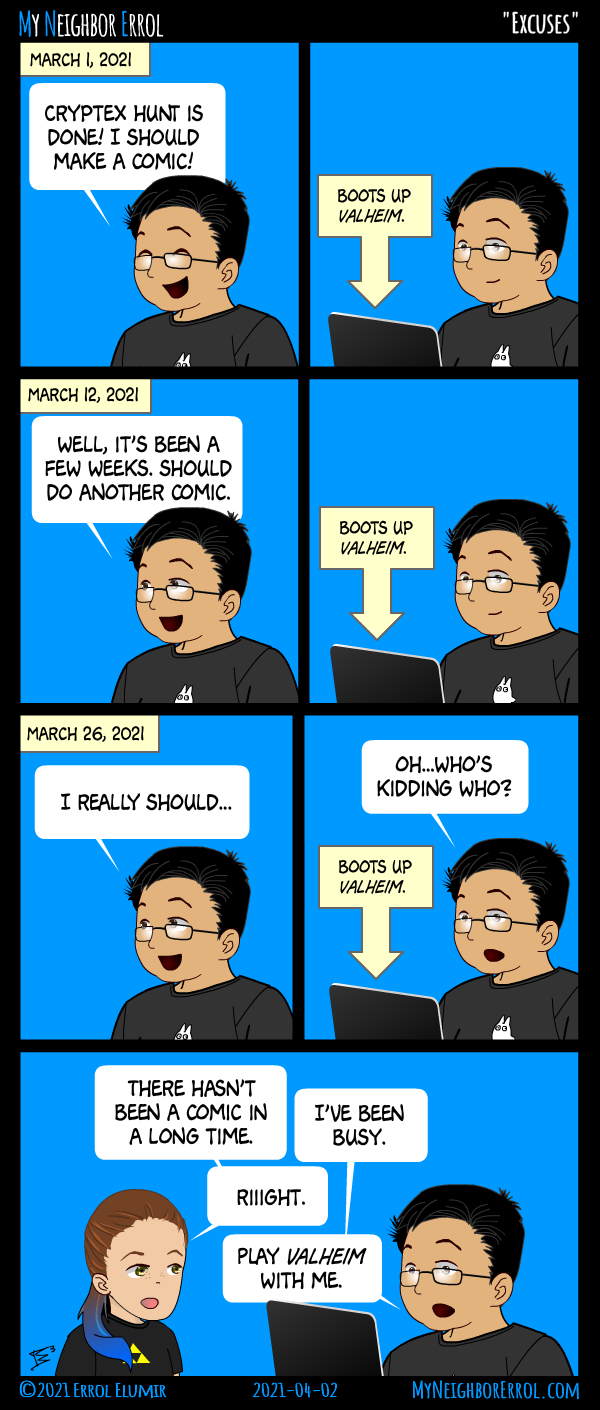 First off, thank you to all of you who have been checking to see if there has been a comic. I know it's been a long time. I will, in the future, just commit to saying "Okay, I will take a month off." So maybe next Cryptex Hunt, I'll just announce it from the beginning.
Also, I don't plan on backfilling the last couple of weeks. If I do miss a couple of days and backfill, then I'll give the links!
I hope everyone has a great long weekend! (I have a long weekend because of Good Friday. I don't know if other countries do!)
↓ Transcript
Panel 1 - March 1, 2021
Errol: Cryptex Hunt is done! I should make a comic!

Panel 2 - Errol boots up "Valheim" instead.

Panel 3 - March 12, 2021
Errol: Well, it's been a few weeks. Should do another comic.

Panel 4 - Errol boots up "Valheim" instead.

Panel 5 - March 26, 2021
Errol: I really should...

Panel 6 -
Errol: Oh...who's kidding who?
Boots up "Valheim" instead.

Panel 7
Ekko: There hasn't been a comic in a long time.
Errol: I've been busy.
Ekko: Riiight.
Errol: Play "Valheim" with me.