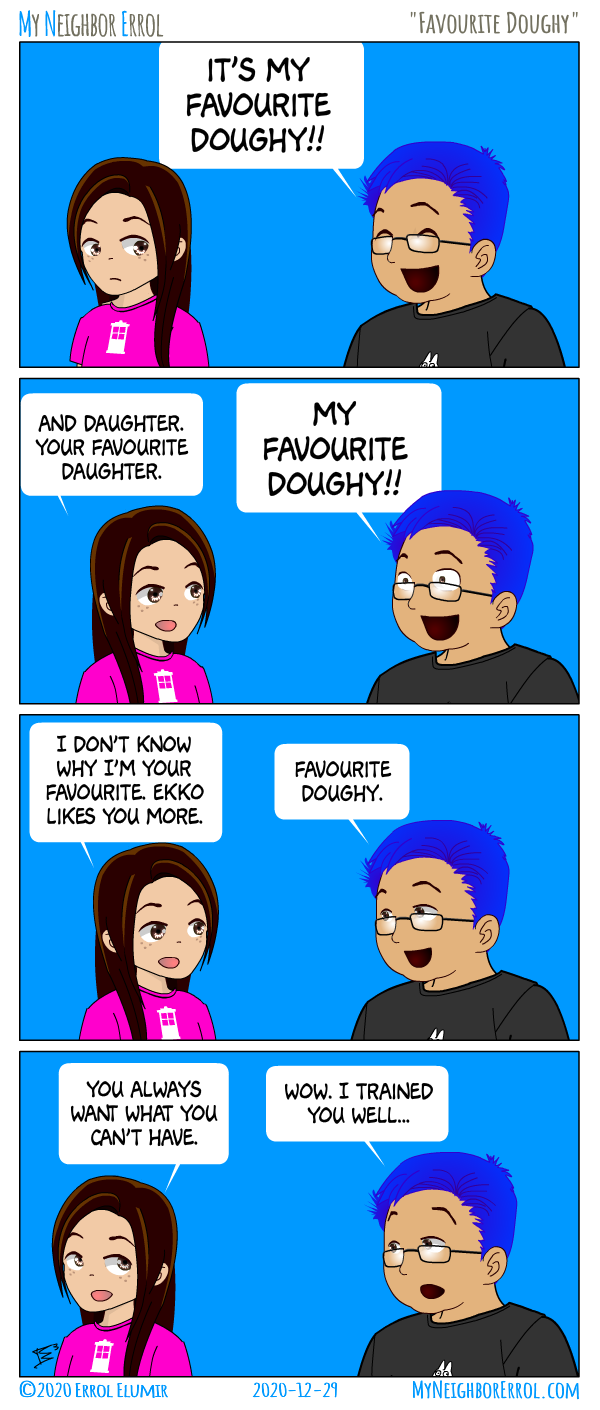 Although, if she says Ekko likes me more, than that means Zoe likes me! Huzzah!
↓ Transcript
Panel 1 -
Errol: IT'S MY FAVOURITE DOUGHY!!

Panel 2 -
Zoe: And daughter. Your favourite daughter.
Errol: My favourite Doughy!!

Panel 3 -
Zoe: I don't know why I'm your favourite. Ekko likes your more.
Errol: Favourite Doughy.

Panel 4 -
Zoe: You always want what you can't have.
Errol: Wow. I trained you well...