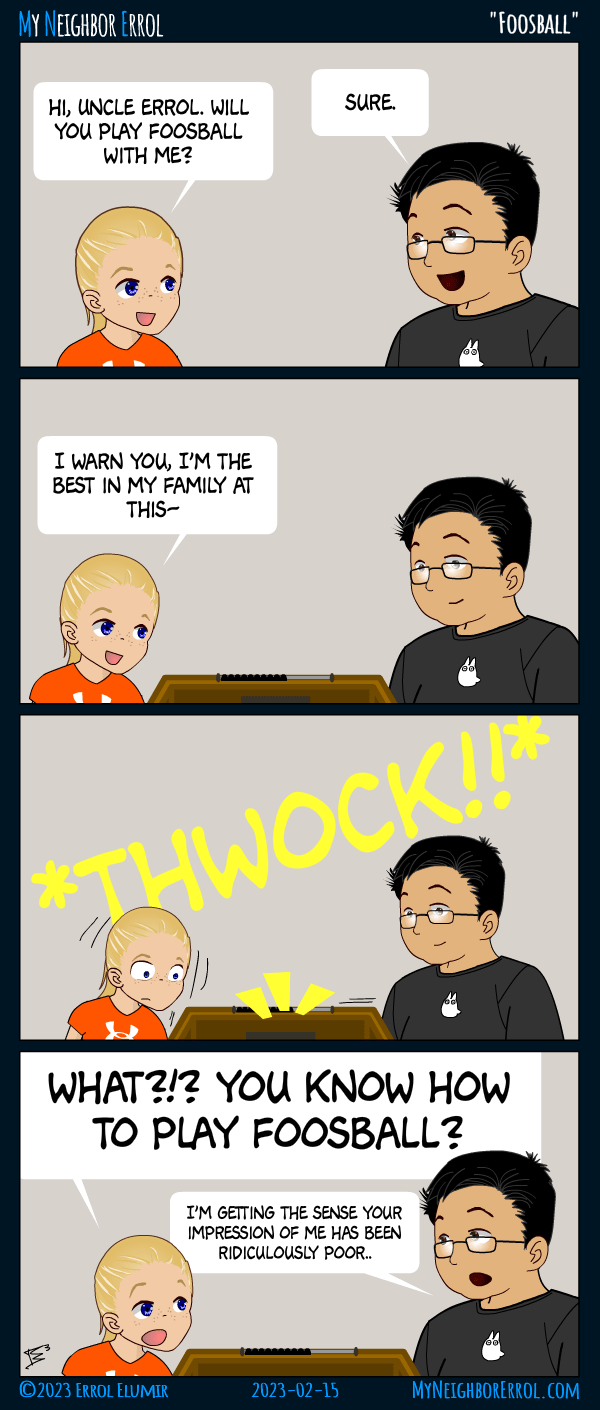 The place had a foosball table, and we played a LOT of foosball. In the end, I may have spent more time with Genny than my wife did!
↓ Transcript
Panel 1 -
Genny: Hi, Uncle Errol. Will you play foosball with me?
Errol: Sure.

Panel 2 -
Genny: I warn you, I'm the best in my family at this—

Panel 3 -
*TWHOCK!!*
Errol scores a goal.

Panel 4 -
Genny: WHAT?!? YOU KNOW HOW TO PLAY FOOSBALL?
Errol: I'm getting the sense your impression of me has been ridiculously poor...