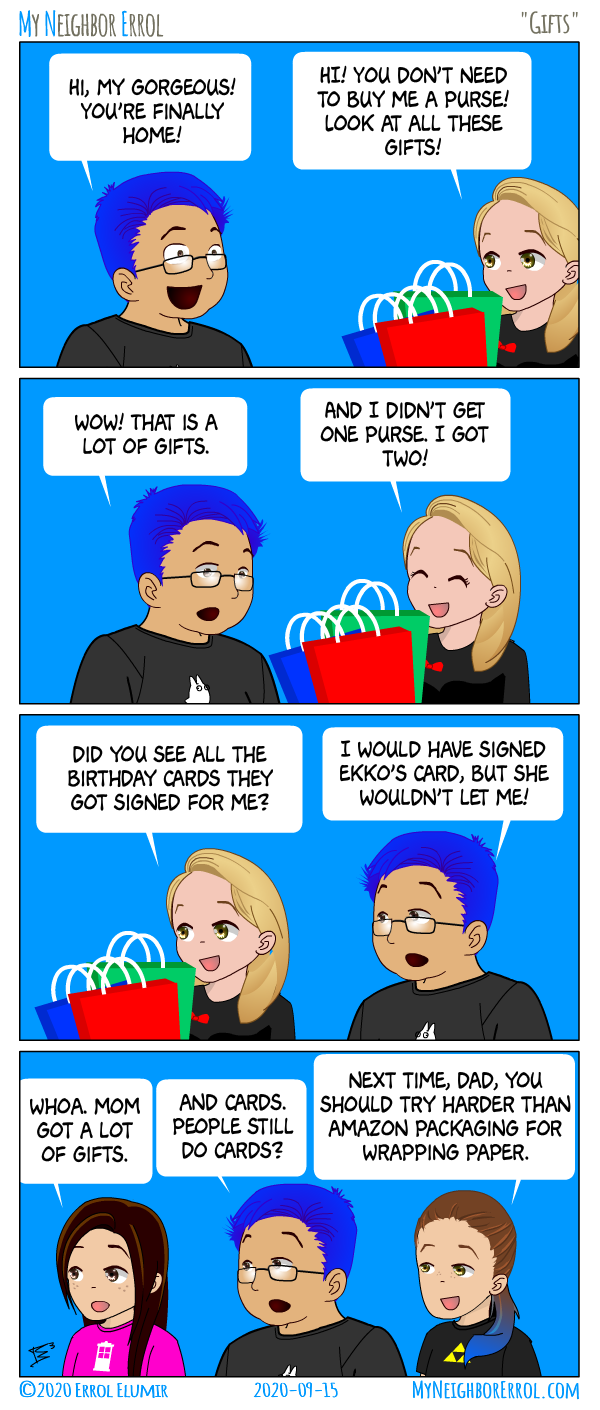 And the people who got her all the gifts are not well-off. They put a lot of time and effort into these gifts. That makes us look even worse! 😀
↓ Transcript
Panel 1 - Keren comes in bearing birthday gifts.
Errol: Hi, my gorgeous! You're finally ome!
Keren: Hi! You don't need to buy me a purse! Look at all these gifts!

Panel 2 -
Errol: Wow! That is a lot of gifts.
Keren: And I didn't get one purse. I got two!

Panel 3 -
Keren: Did you see all the birthday cards they got signed for me?
Errol: I would have signed Ekko's card, but she wouldn't let me!

Panel 4 -
Zoe: Whoa. Mom got a lot of gifts.
Errol: And cards. People still do cards?
Ekko: Next time, dad, you should try harder than Amazon packaging for wrapping paper.