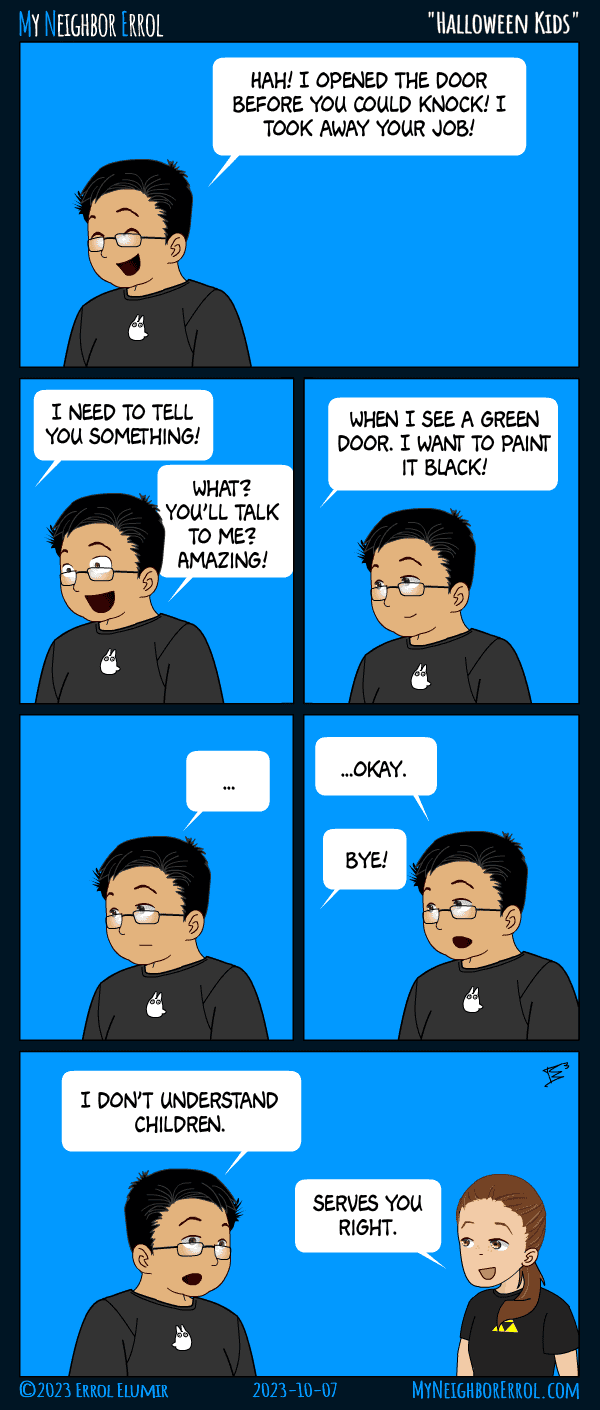 Maybe it's a reference to something? I had no idea what that kid was talking about.
↓ Transcript
Panel 1 -
Errol: Hah! I opened the door before you could knock! I took away your job!

Panel 2 -
Offscreen: I need to tell you something!
Errol: What? You'll talk to me? Amazing!

Panel 3 -
Offscreen: When I see a green door. I want to paint it black!

Panel 4 -
Errol: ...

Panel 5 -
Errol: Okay...
Offscreen: Bye!

Panel 6 -
Errol: I don't understand children.
Ekko: Serves you right.