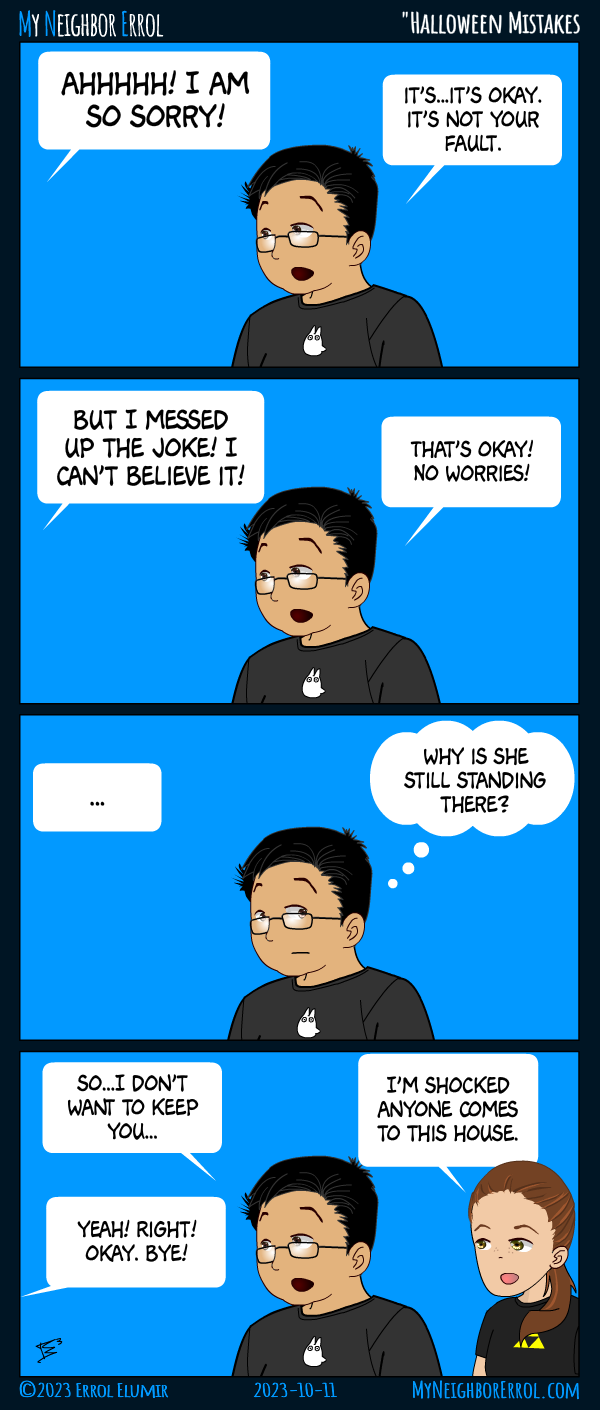 It was strange, I think she felt awkward leaving without my permission.
↓ Transcript
Panel 1 -
Offscreen: AHHHHH! I AM SO SORRY!
Errol: It's...it's okay. It's not your fault.

Panel 2 -
Offscreen: But I messed up the joke! I can't believe it!
Errol: That's okay! No worries!

Panel 3 -
Offscreen: ...
Errol (thinking): Why is she still standing there?

Panel 4 -
Offscreen: So...I don't want to keep you...
Errol: Yeah! Right! Okay. Bye!
Ekko: I'm shocked anyone comes to this house.